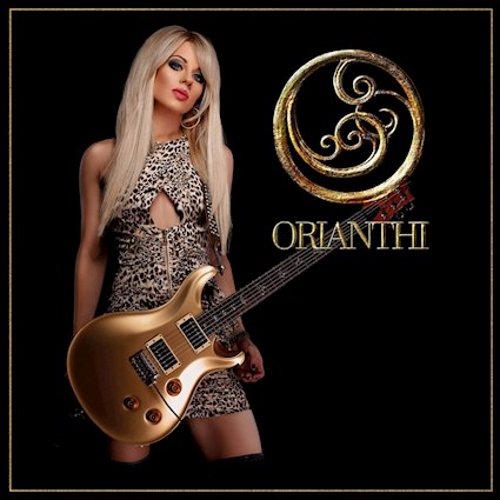 Spieldauer: 41:29 Minuten
Ein bisschen Yellowpress gefällig? Die australische Gitarristin und Sängerin Orianthi Panagaris haute sich mit ihrer vierjährigen Beziehung zu Ex-Bon Jovi-Gitarrist und aktuell gut geölter Trinkmaschine Richie S. eine gehörige Kerbe in die eigentlich mehr als anständig verlaufende Karriereleiter.
Nach 4 Soloalben (+ einer Best-Of Veröffentlichung), Touren, unter anderem im Vorprogramm von Steve Vai und als Live-Gitarristin in der Alice-Cooper-Band verschwand sie dank der verhängnisvollen Affäre erst einmal fast vollständig von der Bildfläche.
Genau da will ORIANTHI mit Ihrem neuen Album O wieder hin zurück. Dafür allerdings bedarf es doch ein wenig mehr echte Kreativität. Etwas, was selten entsteht, wenn man sich mit Marti Frederikson einen Co-Songwriter als hired gun ins Team holt, der für stromlinienförmigen Radiorock steht.
So weichen eben nur der Opener 'Contagious' mit seinem Rob-Zombie-mäßigen Strophenriff und die Beziehungsfrust-Verarbeitungs-Ballade 'Crawling Out Of The Dark', die leicht alterbridgig daherkommt, positiv vom Schema-F-Songwriting ab. Jeder weitere Song hat stets dieselbe Laut/Leise-Dynamik, gekennzeichnet durch leise Strophen, die mit irgendwelchen, mit zunehmender Spielzeit immer nerviger werdenden programmierten Loops unterlegt sind, und im Anschluss häufig schon zu poppigen Refrains, bei denen die Breitwand-Gitarre ausgepackt wird. Wenn dann nicht mal mehr das passiert, wie im unhörbaren Abschlusssong 'Moonwalker' ist dann auch irgendwann Schluss mit Lustig.
An Gitarrenarbeit, die ist teilweise überragend, und Gesang ist definitiv nichts auszusetzen, verlernt hat ORIANTHI da nichts. Kann aber auch nicht sein, dass man bei jedem Song nur ungeduldig mit dem Fuß wippend auf das Gitarrensolo wartet. 'O(h) No' wäre vielleicht der bessere Titel gewesen.
Dirk Eckhard vergibt 5 von 10 Punkten