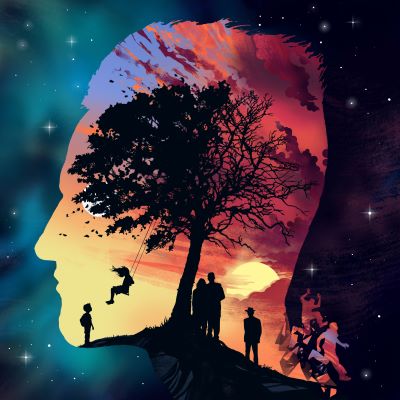 ONE MORE WORD
Titel: WHEEL OF SUFFERING
Label: BOERSMA RECORDS / EDEL
Spieldauer: 39:08 Minuten
Die noch junge und erst 2016 gegründete Band hat sich ausgerechnet ein Genre ausgesucht, bei dem es in den letzten Jahren zwar stetigen Zuwachs gab, eine richtige Bewegung aber nicht festzustellen war. Die Hamburger haben sich also schwere Gewässer ausgesucht, um sich zu behaupten.
Es gilt also, einen Spagat hinzulegen zwischen der genretypischen Spielart einerseits und den überraschenden Komponenten andererseits, denn nichts ist langweiliger, als immer nur das durchzunudeln, was der Hörer bereits zu Genüge kennt.
Diesem hohen Anspruch wird man dergestalt gerecht, dass "Wheel Of Suffering" amtlich aus den Boxen kommt und die für den Metalcore typischen Elemente wie Screaming sowie den schon obligatorischen Cleangesang und geschickt gesetzte Breakdowns selbstverständlich an Bord hat. In Sachen Abwechslung und Überraschung gibt es den Akustiksong genauso wie female Vocals, alles nicht sonderlich überraschend, aber der Eintönigkeit entgegenwirkend.
Zugegeben, die Erwartungshaltung darf man im Metalcore nicht zu hoch schrauben, sonst ist die Enttäuschung vorprogrammiert. ONE MORE WORD machen ihre Sache indes gut, denn sie wissen die richtigen Akzente zu setzen und spielen die musikalische Klaviatur genregerecht. "Wheel Of Suffering" ist mit Abwechslung gewürzt und ordentlicher Härte versehen, so dass Metalcore-Fans auf jeden Fall auf ihre Kosten kommen.
Robert vergibt 7 von 10 Punkten