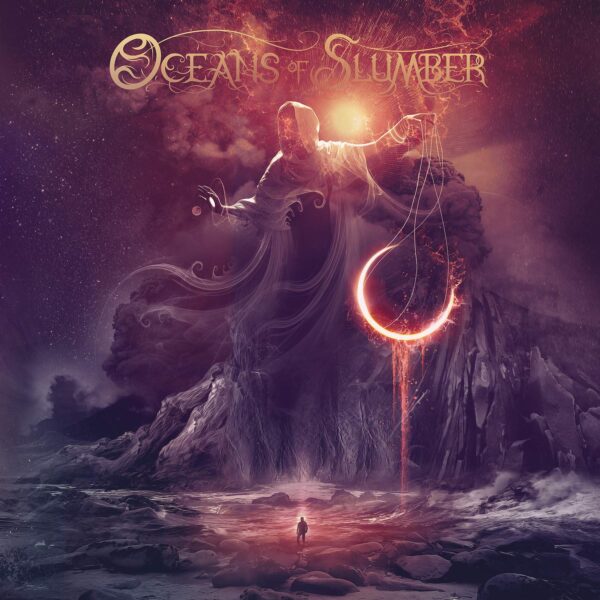 OCEANS OF SLUMBER
Titel: OCEANS OF SLUMBER
Label: CENTURY MEDIA / SONY
Spieldauer: 71:33 Minuten
OCEANS OF SLUMBER-Alben muss man sich erarbeiten, mancher mag gar sagen: erkämpfen. So betörend die Stimme von Chanteuse Cammie Gilbert auch sein mag, so sperrig sind die Klanggebirge der Texaner. Irgendwo zwischen Dark Metal, Doom (Death), Extrem Metal und Prog hat man sich in den letzten fünf Jahren eine eigene Nische geschaffen, die entfernt noch von gleichgesinnten Querdenkern wie Madder Mortem bewohnt wird. Dabei kann z. B. der Opener "The Soundtrack To My Last Day" den Opeth-Einfluss nicht verhehlen, ansonsten zeichnet sich hier ohne wenn und aber bereits die folgende, 70minütige Achterbahnfahrt ab.
Offenbar ist man mit diesem Werk gewillt, den eigenen Sound endgültig zu definieren, ansonsten hätte man sich wohl einen Albumtitel einfallen lassen. Interessanter Weise ist der bereits erwähnte Åkerfeldt-Faktor hier jedoch ausgeprägter denn zuvor, auch das betörend eingeleitete "Pray For Fire" wildert im "Blackwater Park". Jedoch sollen OCEANS OF SLUMBER hier mitnichten als Epigonen erscheinen, denn dazu sind sie weit zu experimentell. Dennoch scheinen immer wieder Referenzen durch: die gutturalen Novembers Doom/Daylight Dies-Attacken in "The Adorned Fathomless Creation" etwa, oder das wunderbare, ähnlich wie "To The Sea" (tolle Soulvibratos Gilberts) an Antimatter gemahnende "A Return To The Earth Below". Und tatsächlich gibt es ja auch das Duett mit Mick Moss in "The Colors Of Grace".
Mit zunehmender Spielzeit fragt man sich, ob nicht der eine oder andere Track hätte geopfert werden dürfen (z. B. die Zwischenspiele "Imperfect Divinity" und "September", dazu "Total Failure Apparatus" und "The Red Flower"), um ein homogeneres Gesamtbild zu erschaffen. M. E. hätte man so mit etwas mehr Zurückhaltung noch locker einen halben bis ganzen Punkt schinden können. Denn den Weg zum tollen "Wolf Moon" muss man sich doch hart erarbeiten. Oder erkämpfen? Jedenfalls wären so aus ganz knappen 8 lockere 8,5 Punkte geworden.
Patrick Müller vergibt 8 von 10 Punkten