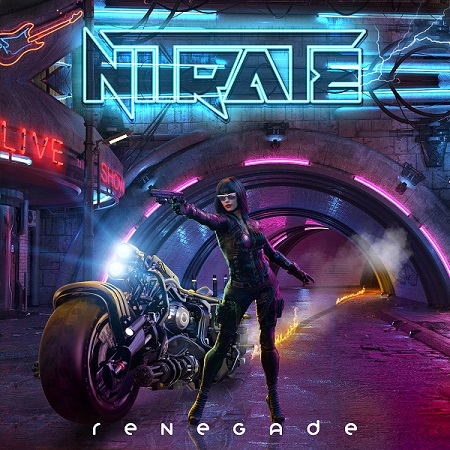 Spieldauer: 48:42 Minuten
NITRATE haben sich auch auf ihrem dritten Silberling "Renegade" dem Hard Rock der später 80er im Stil von Def Leppard, Europe, Motley Crue, Journey, Skid Row und Bon Jovi verschrieben. Neben Songwriter und Mastermind Nick Hogg (Bass) aus Nottingham gehören dem aktuellen Lineup Sänger Alexander Strandell (Art Nation), Tom & James Martin (Vega) & Mikey Wilson (Kimber) an.
'Danger Zone' und der Titelsong markieren einen flotten Beginn mit zwei gutklassigen Hard Rock Tracks, die jedoch wie auch viele weitere der elf Kompositionen weder besonders originell noch in hohem Maße eingängig sind. Von hoher Eigenständigkeit oder echten Gefühlen wollen wir mal gar nicht reden. Wenn ich ein persönliches Highlight nennen müsste, wäre es das ansprechende, hymnische und irgendwie "andere" 'Children Of The Lost Brigade'.
Die direkt folgenden Tracks 'Addicted' und 'Alibi' legen dann sowohl in Sachen Geschwindigkeit als auch Eingängigkeit zwei Zähne zu und sind mit ihren guten Refrains echte Ohrwürmer. Die beiden Balladen 'Why Can`t You Feel My Love' und 'Lay Down Your Arms' dagegen sind arg nah an der Schmalz-Schmerzgrenze oder bereits darüber hinaus.
So hinterlässt "Renegade" bei mir den ambivalenten Eindruck einer leidlichen Scheibe der britisch-schwedischen Combo, der man musikalisch eigentlich nichts vorwerfen, die mich aber trotzdem nicht wirklich begeistern kann.
Michael Gaspar vergibt 6,5 von 10 Punkten