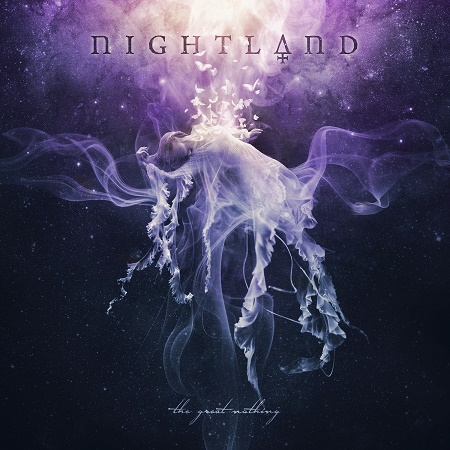 NIGHTLAND
Titel: THE GREAT NOTHING
Spieldauer: 48:03 Minuten
Die italienischen Extreme Metaller NIGHTLAND legen ihr drittes Album "The Great Nothing" vor. Das Quartett kreiert symphonischen Death Metal, der rasende Riffs und tiefe Growls mit massiven Orchestrierungen, epischen Chören und üppigen Arrangements verbindet.
Bereits der Opener 'The Conjunction Of Benetnash' und das folgende 'For Once My Name' bieten einen guten Einblick in das kreative Schaffen der Band, die sowohl kalte, schwarze Heaviness als auch melodische Parts und epische, orchestrale Passagen kombiniert. Der Song 'Further'zeigt das in kurzer, kompakter Form, da er sowohl hart und schnell, als auch elegant und eingängig daherkommt.
Das genaue Gegenteil davon ist der über zehnminütige Longtrack 'Shade Of A Lowering Star', der sowohl sämtliche Trademarks der Band als auch haufenweise Dynamik in Sachen Lautstärke, Härte und Geschwindigkeit aufweist.
Insgesamt fehlt es aber dennoch ein wenig am so richtig Besonderen und den so richtig packenden Kompositionen und überzeugenden, fesselnden Arrangements. Insbesondere im abschließenden dreiteiligen Titelsong passiert einfach zu wenig und die größtenteils tiefen Vocals sind auf die Dauer ein wenig eintönig und wenig abwechslungsreich.
Fans von Dimmu Borgir, Septic Flesh, Wintersun, Fleshgod und Insomnium sollten trotzdem mal reinhören.
Michael Gaspar vergibt 7 von 10 Punkten