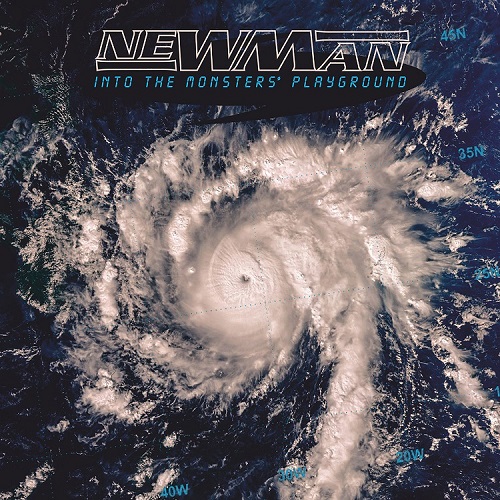 NEWMAN
Titel: INTO THE MONSTERS PLAYGROUND
Spieldauer: 58:18 Minuten
Im kommenden Jahr blicken die 1997 von Sänger und Songwriter Steve Newman gegründeten UK-Melodic Rocker NEWMAN auf 25 Jahre Bandgeschichte zurück. Ihr dreizehntes Studio-Album "Into The Monster´s Playground" bringen sie aber bereits jetzt heraus.
Der feine Melodic Rock/AOR-Sound des Duetts unter Beteiligung von Rob McEwen (Drums, Percussions), das im Gegensatz zur fünfköpfigen Live-Band das Album eingespielt hat, hält dabei immer das Gleichgewicht zwischen der beizeiten durchaus harten Gitarrenarbeit und den üppigen Keyboards.
Die Tracks bewegen sich in einer breiten Palette zwischen intensiven Rockern wie 'Give Me Tonight' und dem Titelsong und eher ruhigem, balladesken Stoff wie 'I'll Be The One' und 'Lightning Tree'. Dabei wird es aber nie zu cheesy oder übertrieben, denn die raue, emotionsgeladene Stimme Newman`s und die ein wenig dunkel-geheimnisvoll angehauchte Stimmung gleichen etwaige Theatralik wieder aus.
Aber natürlich dürfen auch eingängige, treibende Rocker wie der offensive Opener 'Start This Fire' und hymnische Tracks mit grandiosen Refrains wie 'Hurricane Sky' und das wirklich fantastische 'Icon' nicht fehlen.
Hier merkt man im positivsten Sinne, dass alte Hasen mit viel Erfahrung am Werk waren, denn der ausgewogene, relaxte Sound ist dennoch und besonders über die gesamte Albumdistanz packend, frisch und abwechslungsreich. Zudem trägt das facettenreiche Organ von Steve Newman den Sound und beherrscht alle Spielarten der AOR-Klaviatur rauf und runter scheinbar mühelos, weist dabei aber auch genügend Eigenständigkeit und Wiedererkennungswert auf, um nicht vorhersehbar oder langweilig zu geraten.
Michael Gaspar vergibt 8,5 von 10 Punkten