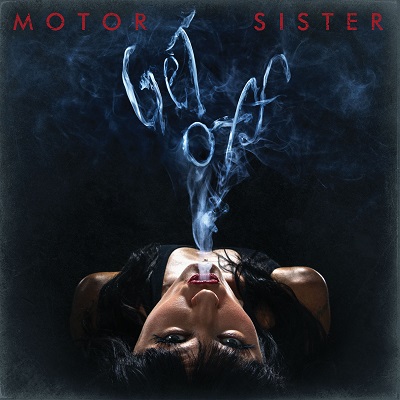 MOTOR SISTER
Titel: GET OFF
Label: METAL BLADE RECORDS
Spieldauer: 42:13 Minuten
VÖ: 06. Mai 2022
Jim Wilson (Mother Superior), Scott Ian (Anthrax), Pearl Aday (Scotts Frau und die Stieftochter des verstorbenen Meat Loaf), Joey Vera (Armored Saint, Fates Warning) und John Tempesta (The Cult) bilden MOTOR SISTER und veröffentlichen am 06. Mai ihren zweiten Studiodreher "Get Off".
Zunächst als Coverband der US-Hardrocker Mother Superior mit deren Originalsänger Wilson an Bord gedacht, die ihren ersten Livegig auf der Party zu Ian´s 50stem Geburtstag gab, gipfelte das Ganze im Debüt "Ride" (2015) und findet nun mit dem vorliegenden Zweitling die energiegeladene Fortsetzung und seinen vorläufigen Höhepunkt.
Die meisten der zwölf Stücke irgendwo zwischen Heavy-/Rotzrock, Classic-/Hardrock und seltenen Ausflügen in Country-/Singer-/Songwriter-artige Gefilde bestreiten Aday und Wilson (zumindest im Chorus) gemeinsam, aber auch eine flotte, gesanglich rein weiblich besetzte Abgehnummer wie `Coming For You´ findet Anklang.
Der Ausruf "The World´s going to f***ing hell and we´re making Rock`n´Roll" zu Beginn der packenden Vorabauskopplung `Right There, Just Like That´ ist Programm und Richtschnur für weitere eingängige Rocker mit Wiedererkennungswert und ordentlich Geschwindigkeit wie der mitreißende Opener `Can´t Get High Enough´ und das freche `Bulletproof´.
Andere Stücke wie `Excuse Me, Your Life Is Exposed´ und das äußerst dynamische und rhythmisch interessante `Lion´s Den´ verfügen über Energie und ordentlich Wumms und Riffs, die man durchaus als metallisch bezeichnen darf.
Für Abwechslung sorgen das eingängige Midtempo-Duett `Sooner Or Later´ mit Mitsing-Chorus, die traurig-melancholisch anklagende (Power-)Ballade `Pain´ und der melodische Ohrwurm `1,000,000 Miles´.
Das grandiose, als KISS-Tribut gedachte, `Time´s Up´ geht sofort ins Ohr und der einzige Coversong und Stammgast in der Mother Superior-Livesetlist `Rolling Boy Blues´ vom 2002er Album "Sin" rundet eine homogene, kurzweilige und kernige Scheibe ab, auf der die Protagonisten hörbar eine enorme Spielfreude an den Tag legen und einen Haufen Kreativität abseits ihrer Hauptkapellen gekonnt und erfrischend ausleben.
Michael Gaspar vergibt 8,5 von 10 Punkten