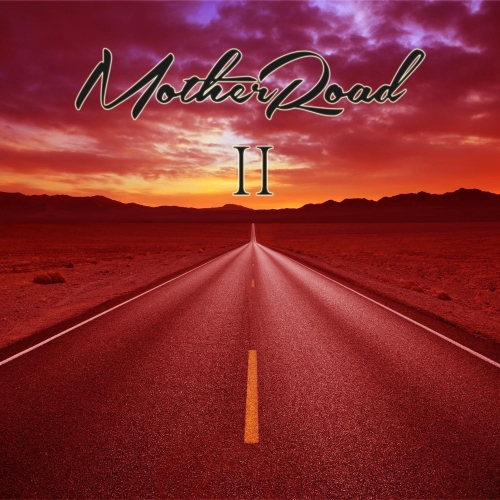 Label: METALAPOLIS RECORDS
Spieldauer: 44:22 Minuten
Das vor sieben Jahren erschienene Debütalbum von Mother Road ist komplett an mir vorbeigelaufen. Also ganz frisch und unvoreingenommen an Album Nummer und Titels II. Und das bietet bluesigen, erdigen, teilweise auch südstaatlichen Hard-Rock von der ganz kompetenten Art. Ex-Steelhouse Lane Sänger Keith Slack packt hier das vorgeheizte Reibeisen aus, um die von ex-Soul Doctor Gitarrist Chris Lyne, ex-Nugent (u.A.) Basser Barry Sparks und ebenfalls ex-Soul Doctor Drummer Zacky Tsoulas dargebotenen Songs zu veredeln.
Stilistisch ist das Ganze deutlich in den 70ern verortet, ob bei eher britisch Bad Company-mässigen Tracks wie dem treibend-shufflenden Opener "Fools Gold" oder dem mit Hammond B3-Geröhre verschönerten 'The One You Keep', den schmissigen Southern-Rock Nummern 'Sticks And Stones' und 'Southland' oder den Blues mit großem B-Songs 'Ain't Got The Blues' sowie dem wunderschönen 'Without You' (hier klingt Slack fast wie Cornell auf der Temple Of The Dogs-Scheibe!). In 'Cold Heat' wird zur Auflockerung eine funky Horn-Section mit draufgepackt. Alles toll, könnte man meinen, ist auf die Songs und die musikalische Darbietung bezogen auch vollkommen richtig. Was MOTHER ROADs II ein wenig ein wenig ausbremst, ist leider die Produktion. Keith Slacks Gesang ist toll, keine Frage, nur leider viel zu weit nach vorne gemischt. Das Schlagzeug ist wunderbar erdig natürlich aufgenommen, aber die teilweise viel zu laute Snare macht einen fertig. Der Bass fristet dagegen häufig ein Dasein wie im Nachbarzimmer eingespielt, und auch Hammond B3 und die Bläser hätten irgendwie dynamischer in den Gesamtsound eingepaßt werden können.
Von der Musik her ein 9-er Kandidat, verhagelt einem die Produktion, die auch immer wieder mit Lautstärkeschwankungen zu kämpfen hat (man höre 'Matter Of Time') leider den perfekten Genuss.
Dirk Eckhard vergibt 7,5 von 10 Punkten