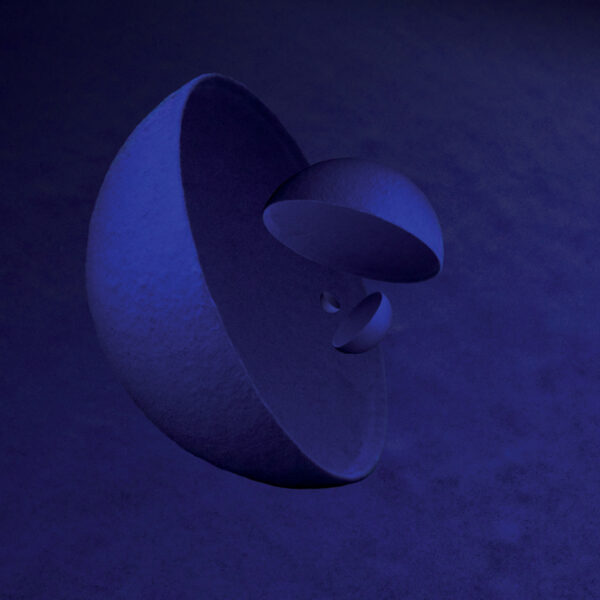 MOLASSES
Titel: THROUGH THE HOLLOW
Label: SEASON OF MIST / SOULFOOD
Spieldauer: 65:12 Minuten
Kein Review dieser Scheibe wird ohne Nennung der Vorgängerband The Devil's Blood auskommen, also entledigen wir uns der Chronistenpflicht gleich zu Beginn: bei MOLASSES handelt es sich um die Kernbesetzung der kultisch verehrten holländischen Classic Rocker (denn das war es, was sie jenseits allen ideologischen Hokuspokus spielten). Dankenswerter Weise versuchen Farida Lemouchi und ihre äußerst kompetenten Mitstreiter gar nicht erst, sich als einzig wahre Nachfolgeband zu etablieren. Vielmehr bietet schon der eröffnende Titeltrack über elf Minuten einen Fingerzeig, wohin die Reise gehen soll: epische Songstrukturen, unaufdringliche instrumentale Raffinesse, der Blick auf's große Ganze inklusive des Verzichts auf eingängige Ausreißer.
Für mein Dafürhalten passt die Stimme Faridas sogar deutlich besser zu dieser etwas relaxteren Herangehensweise, denn hier muss sich ihre Stimme nicht ständig im Dienste des zwiefach Gehörnten überschlagen, sondern darf sich über ihrer Stimmlage entsprechenden Strophen auf kontrollierte Ausbrüche vorbereiten ("Get Out From Under"). Die Band verarbeitet mannigfaltige 70ies Prog-Einflüsse in unaufdringlicher Weise und reicht diese in durchdachter Weise an den Hörer weiter ("Formless Hands"). Dabei klingt "Through The Hollow" immer hintergründig sinister, denn horcht man den Texten, so geht auch hier nix am Lichtträger vorbei, schon gar nicht eine böse Klangkathedrale wie "Corpse Of Mind".
"The Maze Of Stagnant Time" zeigt, dass MOLASSES der Einfluss The Devil's Bloods auf Dool nicht entgangen ist, allerdings verzichtet man auf deren einnehmende Wendungen und verweilt im sperrig-perkussiven Gestus und würzt diesen lieber erneut mit britischen Progsounds. Bezeichnenderweise wurde das obskure Songexperiment "Death Is" als erste Single ausgewählt, denn keinesfalls wollen die Holländer den Eindruck erwecken, sie würden es sich zu einfach machen. Diese Anti-Haltung kann mitunter auch anstrengen ("Tunnel"), dennoch ist nach "The Devil Lives" klar, dass "Through The Hollow" ein spannendes Album für entdeckunsgfreudige Seelen geworden ist. Und auch, dass MOLASSES, wenn sie sich erst einmal frei gespielt haben und vielleicht auch etwas entspannter werden, zu mehr in der Lage sein werden.
Patrick Müller vergibt 7,5 von 10 Punkten