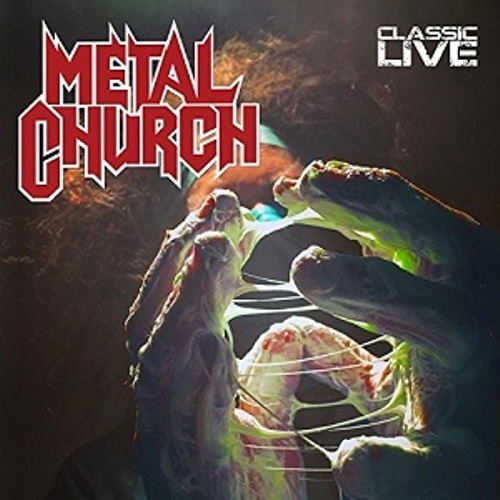 METAL CHURCH
Titel: CLASSIC LIVE
Spieldauer: 52:19 Minuten
Diese METAL CHURCH Scheibe wurde schon mal vor dreieinhalb Jahren von Rat Pack Records veröffentlicht, ist aber damals wohl etwas unter gegangen. Nun gibt es die Scheibe noch mal von Reaper neu aufgelegt….und das ist gut so. Die Scheibe wurde nach Mike Howes Wiedereinstieg auf der Tour zum "XI" Album aufgenommen und präsentiert eine Band in guter Form, die zeigt, dass sie Bock hat. Und bei der Playlist, die hier vorliegt, kann sich mit Sicherheit kein Gläubiger der metallenen Kirche beschweren oder gar den Kirchenaustritt erwägen:
Beyond The Black
Date With Poverty
Gods Of A Second Chance
In Mourning
Watch The Children
Start The Fire
No Friend Of Mine
Badlands
The Human Factor ,
das sind einfach Tracks für die Ewigkeit, die in einer basischen Form von Vanderhoof produziert wurden und ein authentisches Live Feeling vermitteln. METAL CHURCH Fans, welche den Silberling noch nicht ihr Eigen nennen, müssen hier zu greifen.
Ludwig Lücker vergibt keine Bewertung