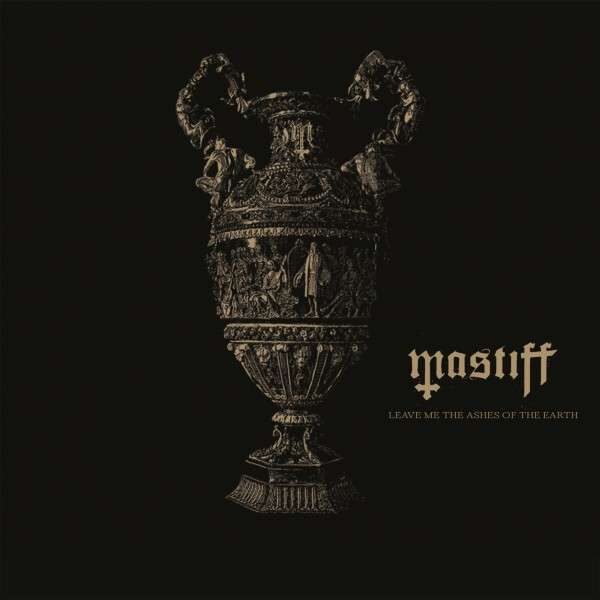 MASTIFF
Titel: LEAVE ME THE ASHES OF THE EARTH
Spieldauer: 30:57 Minuten
MASTIFF sind eine englische Hardcore/Sludge Band mit starker Grind-Schlagseite aus Kingston upon Hull. Seit 2013 ist die Truppe akiv und "Leave me the Ashes of the Earth" ist nach "Wrank" (2016) und "Plague" (2019) der dritte Longplayer.
In nur gut 31 Minuten zermalmen MASTIFF in feinster Manier so ziemlich alles was ihnen vor die Flinte läuft. Dabei wird nicht nur stumpf geballert, sondern MASTIFF verstehen sich aufs Vorzüglichste mit den Tempi zu hantieren. Fieser Sludge und blastiger Grindmassaker wechseln sich gekonnt ab. Dazu schaffen es MASTIFF einen bedrohlichen Sound zu kreieren, der sowohl, mächtig, differenziert und böse klingt. Eindringend gebellte Keifvocals, massives und akzentuiertes Drumming und fette Riffs nähren das Soundgerüst der Engländer. Blackened Sludge trifft die Beschreibung ganz gut. Und dennoch sollte der extrem veranlagte Musikfreak seine Ohren in diese mächtige Scheibe reinhalten.
Einige Tracks empfehle ich unbedingt als Anspieltipps: 'Fail' ein kurzes und schnelles Abrisskommando, 'Repulse' ein grooviger und böser midtempo Brecher, das formidable 'Futile' oder das furiose 'Scalped'. Eine überaus ordentliche Scheibe, die Fans von Bands wie Nails, EyeHateGod oder Xibalba (USA) gleichermaßen ansprechen sollte. Sehr ordentlich!!
Ingo Holzhäuser vergibt 8,5 von 10 Punkten