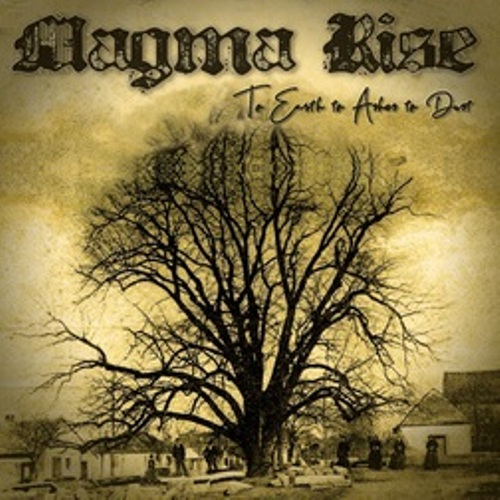 MAGMA RISE
Titel: TO EARTH TO ASHES TO DUST
Spieldauer: 35:45 Minuten
Die Ungarn MAGMA RISE schlurfen jetzt auch schon eine   ganze Weile durch die doomige Welt. Zwar ist die Band erst im Jahre 2009 gegründet worden, die Hälfte der teilnehmenden Mucker war aber schon bei den international bekannten Doomheads der ebenfalls ungarischen Mood tätig und führen deren Mucke gekonnt fort.
Traditioneller Doom Metal gepaart mit einer guten Portion Epic Doom, das ist genau die Marschrichtung von MAGMA RISE, deren weiterer Pluspunkt definitiv Sänger Gabor Holdampf ist, der mit seinem relativ eigenständigen Timbre die sieben vorhandenen Tracks veredelt.
Gleich der Opener und gleichzeitige Titeltrack 'To Earth To Ashes To Dust' ist ein überaus gelungenes Beispiel für die Klasse der Band. Doomiges Mid Tempo, ein melodischer Refrain und die nötige hymnische Portion zeichnen diesen Track aus. Auch das für Doom Jünger beinahe schon schnelle 'Cloudcatcher' und das doomige 'Man Shaped Void' sollten hier auf keinen Fall unerwähnt bleiben.
MAGMA RISE bereichern jedenfalls das momentan fast schon boomende Doom Genre um eine weitere gute Band, die von der geneigten Fanschar nicht unberücksichtigt bleiben sollte.
Ludwig Lücker vergibt 8,5 von 10 Punkten