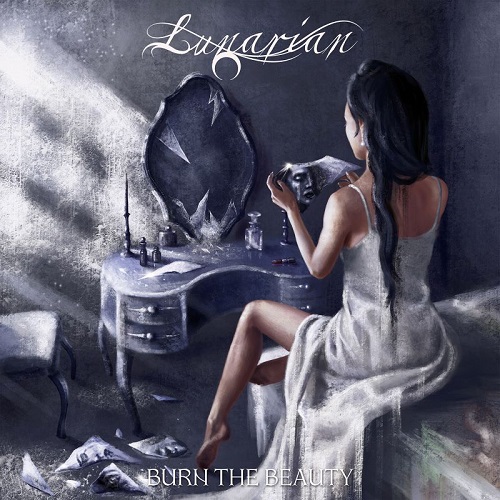 LUNARIAN
Titel: BURN THE BEAUTY
Spieldauer: 49:33 Minuten
VÖ: 09. September 2022
Die talentierte Sängerin und Songwriterin Ailyn macht gemeinsame Sache mit Produzent Aldo Lonobile (Secret Sphere, Archon Angel, Sweet Oblivion), um Songs für ein packendes Symphonic Metal Album zu schreiben. LUNARIAN war geboren und der Debütdreher "Burn The Beauty" steht nun in den Startlöchern.
Darauf glänzt die Frontfrau, welche man als ehemalige Sängerin der norwegischen Symphonic Metaller Sirenia kennt, und die sich unter anderem durch Arbeiten für und mit Chariot Awaits (mit Mike Orlando von Adrenaline Mob) und Heart Healer (Magnus Karlsson's Metaloper) ihre Sporen verdient hat, mit ihrer hohen, transparenten, engelsgleichen Stimme.
Dieser wurden die elf enthaltenen Stücke quasi auf den Leib geschneidert, so dass sie zwischen "normalen" und nicht allzu opernhaften Vocals und orientalischen Einflüssen auch mal zu schwindelerregenden Höhenflügen und sirenenhaften Gesängen ansetzen kann.
Das alles begleitet mal von einem tröpfelnden Piano, mal mit fetten Gitarren, mal mit epischen Streicherarrangements umrahmt. Davon zeugen die Vorabsingle `Endless Sleep´ genauso wie der sehr gute Titelsong.
`Dream Catcher´ ist ein mitreißender Ohrwurm vor dem Herrn mit überzeugendem, einprägsamem Chorus, bevor `Embers´ mit elektronischen Beats überrascht und das treibende `Never Ending Circle´ ebenfalls zu überzeugen weiß.
Ein paar mehr von diesen Volltreffern hätte man sich jedoch schon gewünscht und ein Großteil der Stücke bleibt im eher gemäßigten bis getragenen Tempo und von ähnlicher Textur und Stimmung, so dass auch ein wenig die Abwechslung fehlt.
Mit einem soliden, handwerklich sauberen und vor allem stimmlich überzeugenden und für Fans von beispielsweise Volturian, The Dark Element, Kalidia oder Moonlgith Haze geeigneten Scheibchen, haben wir es hier jedoch allemal zu tun.
Michael Gaspar vergibt 7 von 10 Punkten