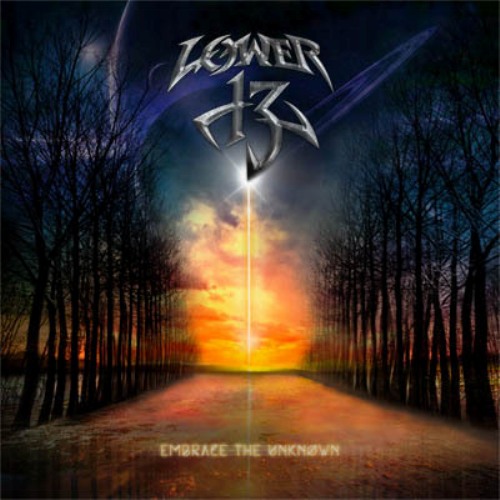 LOWER 13
Titel: EMBRACE THE UNKNOWN
Spieldauer: 41:48 Minuten
LOWER 13 ist eine drei-köpfige Combo aus Ohio, die mit dem vorliegenden Dreher ihren vierten Longplayer heraus bringt….ohne mir bisher aufgefallen zu sein.
Dies mag nicht zuletzt an der Ausrichtung ihrer Mucke liegen, die irgendwo aus Modern Groove Metal und traditionellen Metal zusammengestückelt ist und mit leicht progressiven Elementen verknüpft wird. Hinzu kommt die Mischung von relativ hohen, melodischen Vocals und zusätzlichen Growls als Zweitstimme, was ich ebenfalls nicht gerade als mein Steckenpferd bezeichnen kann.
Dennoch haben LOWER 13 auch ihre positiven Momente. Etwa bei dem zwischen hektischen Speed und fetten Mid Tempo Parts wechselnden  Opener und gleichzeitigen Titeltrack 'Embrace The Unknown", der mit einem schönen melodischen Part punkten kann. Auch das mit guten melodisch/hymnisch versehene 'Reflection Of Me', was zwar teils nahe an der cheesy Grenze wandert, ohne diese allerdings zu überschreiten und das schnelle 'Our Collapse' können mich überzeugen.
Dazwischen tummeln sich allerdings viele nicht unbedingt schlechte Songs, die aber doch relativ weit weg sind von der Thematik eines Dauerbrenners. Da muss sich das Trio noch verbessern.
Ludwig Lücker vergibt 7 von 10 Punkten