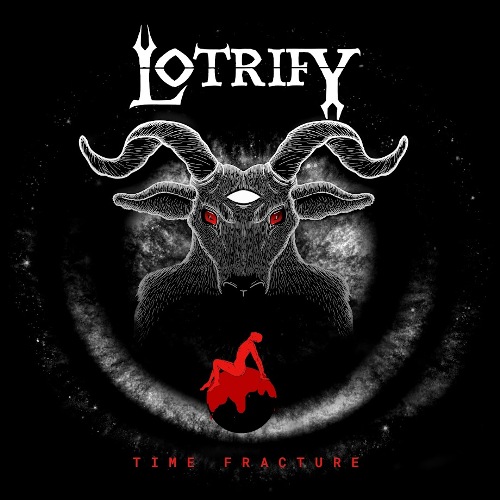 LOTRIFY
Titel: TIME FRACTURE
Spieldauer: 38:59 Minuten
Die Truppe aus der Schweiz präsentiert uns hier das in Eigenregie aufgenommenen zweite Langeisen "Time Fracture". Und dabei machen LOTRIFY eine mehr als ordentliche Figur.
Eigentlich ist die Mucke von LOTRIFY ja nicht genau in meinem persönlichen Zielkorridor. Die Jungs zocken eine recht modern gehaltene Variation des Metals und setzen sowohl helle, klare Vocals als auch sequentiell growlige Vocals ein. Allerdings bringt die Band eine ungeheure Energie auf und auch die coolen Drum Grooves wissen zu gefallen. Manchmal erinnern sie mich dezent an Fear Factory, allerdings ohne deren Stil zu kopieren.
Anyway, knackige Songs haben LOTRIFY allemal. Mit dem zwischen Groove und Stakkato Speed wechselnden 'Bleed Alone' mit seiner hymnischen Vocal Line, dem zwischen fetten Groove und hektischen Speed wechselnden 'Close To Distant', dem pumpenden 'Clashing Bones' mit seinen hymnischen, melodischen Vocals, meinem persönlichen Lieblingstrack des Eisens, dem abwechslungsreichen 'Dreams Of Mine' und dem schnellen 'Fracture' können mich LOTRIFY jedenfalls trotz aller Moderne überzeugen.
Und für ne Eigenproduktion haben sie zudem eine wirklich knackige Produktion. Freunde moderneren Metals sollten unbedingt rein hören.
Ludwig Lücker vergibt 8 von 10 Punkten