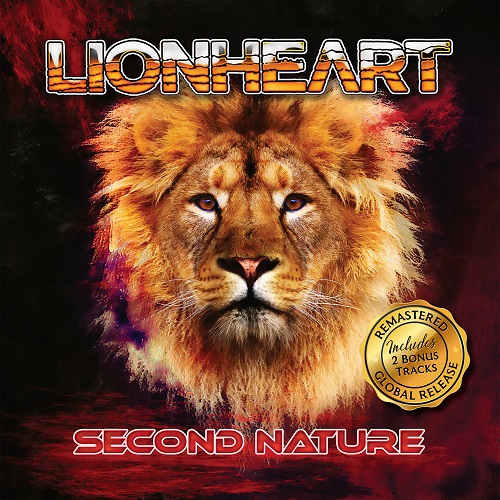 LIONHEART
Titel: SECOND NATURE
Label: METALVILLE RECORDS
Spieldauer: 57:26 Minuten
Die britischen Melodic Rocker LIONHEART wurden Ende 1980 von Dennis Stratton (ex-Iron Maiden), Steve Mann (Michael Schenker Fest) und Rocky Newton (ex-MSG) gegründet. Schlagzeuger Clive Edwards (ex-UFO) vervollständigte das Lineup wenig später. Seit 2016 ist zudem der ehemalige Shy-Frontmann Lee Small als neuer Leadsänger mit an Bord.
"Second Nature", somit das erste Studioalbum mit Small, erschien 2017, verschwand 2020 aus vertraglichen Gründen vom europäischen Markt und wird nun komplett re-mastered, optisch aufbereitet und mit zwei Bonustracks wiederveröffentlicht.
LIONHEART bewegen sich in der Schnittmenge von Melodic Metal und Hardrock und das tun die "älteren Herren" gekonnt und mit Herz und Seele. Nicht nur mit den beiden Vorabsingles '30 Years' und 'Angels With Dirty Faces' (eine Hommage an den gleichnamigen 30er Jahre US-Gangsterfilm) und dem Titelsong reiht sich hier Ohrwurm an Ohrwurm.
Die Songs beweisen musikalisches Können, ein Händchen fürs Songwriting und triefen vor Spaß und Spielfreude. Ganz alte Schule im bestmöglichen Sinne des Wortes. Ebenso die mitreißende Umsetzung des Chris de Burg-Klassikers 'Don't Pay the Ferryman' und die pianolastige, balladeske Hymne 'Every Boy in Town' und das knackig rockende 'Prisoner'.
Die bereits erwähnten Bonustracks sind die erstmalig auf CD zu hörende Weihnachtssingle 'Mary Did You Know' (2018) und das fantastische, treibende 'Paperback Writer' (Beatles Cover).
Die Neuauflage wird auch die bemerkenswerte "Circle Of Bands"-Historie von Tristan Greatrex enthalten, welche auf den aktuellen Stand gebracht wurde und bisher nur in der japanischen Version erhältlich war.
Michael Gaspar vergibt 8 von 10 Punkten