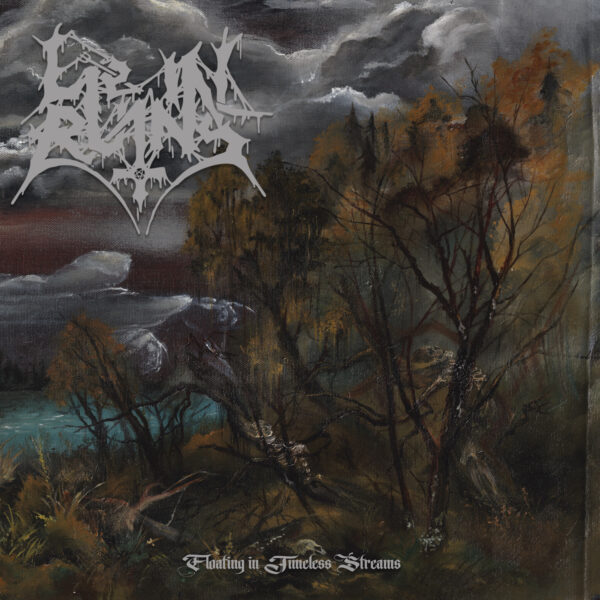 LIE IN RUINS
Titel: FLOATING IN TIMELESS STREAMS
Label: DARK DESCENT RECORDS
Spieldauer: 41:57 Minuten
Finnland – Death Metal. Da denken viele wohl an alte AMORPHIS und dann war es das. Aber nein, Finnland hat einen großartigen Pool an Death Metal Bands, die bereits in den frühen Neunzigern ihre eitrigen und unheilvollen Lieder auf die Undergroundfreaks losließen. Und mit LIE IN RUINS, die seit 1993 bereits aktiv sind (allerdings gegründet unter dem Namen DISSECTED), findet diese Tradition keinen Abbruch.
Acht Songs und zwei einminütige Instrumentalübergänge finden sich auf der Platte. Der hier gebotene Death Metal folgt der düsteren Tradition von DEMIGOD, INCANTATION oder FUNEBRARUM. Tiefe Gitarren mit düsteren Melodien und Leads, abwechslungsreiches Drumming und eine feine Röchelstimme erwarten den Hörer. Dieser wird auf eine tiefschwarze Reise in den Abgrund eingeladen.
Insgesamt hört sich die Scheibe noch einen Takt düsterer an als die letzte Platte von von den Landsleuten von CORPSESSED, dessen Drummer auch hier sein Tagwerk vollbringt.
Neben flotten Passagen, mit klassischer Schwedennote und Black-Death Riffing bei "Drowned" steht die Nummer "The Path" in der totalen Doom-Death Verneigung. Kriechender und fieser kriegen das vielleicht noch INCANTATION hin. Weiterer Anspieltipp ist "(Becoming) one with the aether" mit ordentlichen Hackbrettpassagen und akustischen Zwischenspielen.
Fazit: An die bereits genannte CORPSESSED können LIE IN RUINS nicht anstinken. Dennoch wird hier solides Handwerk und eine bedrückende Stimmung geboten. Fans der oben genannten Referenzbands sollten hier mal ein Ohr riskieren.
Ingo Holzhäuser vergibt 7,5 von 10 Punkten