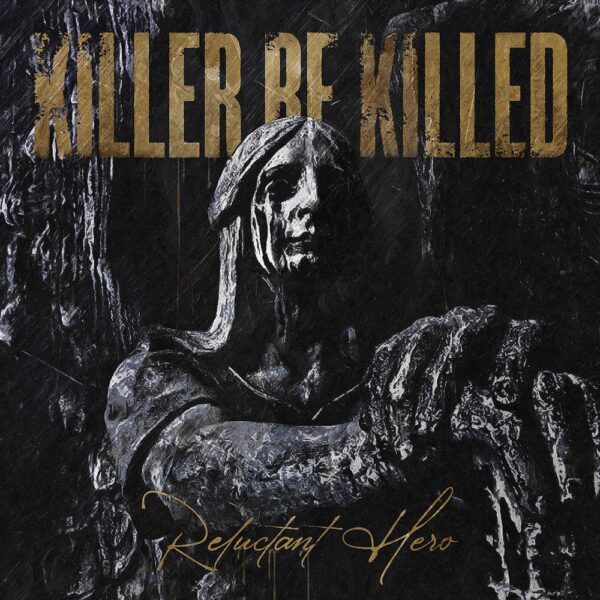 KILLER BE KILLED
Titel: RELUCTANT HERO
Label: NUCLEAR BLAST / WARNER
Spieldauer: 47:44 Minuten
Mit ihrem Debut erschütterten KILLER BE KILLED in 2014 zwar nicht die Welt des Modern Metal, boten aber bereits eine durchaus frische Mixtur aus den hier zusammenkommenden Einflüssen der vier Protagonisten irgendwo zwischen Modern Metal, Thrash, progressivem Space Metal und Alternative. Auf "Reluctant Hero" hat man die Zutaten noch ein wenig verfeinert und insbesondere den gesanglichen Dialog zwischen Troy Sanders' (Mastodon) sphärischen Teppichen, Greg Puciatos (Dillinger Escape Plan) melodisch zupackenden Gipfelstürmern und Maxe Cavaleras rüpelnden Shouts perfektioniert. Besonders gelungen sind diesmal mitunter die Spitzen im Hookbereich, so etwa im unbedingten Hit "Left Of Center".
Derart kann auch Cavalera im Soulfly-Stil zu sich selbst finden ("Inner Calm From Outer Storms"), nachdem seine Alben der letzten zehn Jahre meist Kokolores waren. Dazu experimentieren KILLER BE KILLED mit offenen Songstrukturen, ohne dabei den roten Faden zu verlieren ("The Great Purge"), mischen keck Alice in Chains mit Soulfly ("Comfort From Nothing") oder Hardcore mit Pop ("Dead Limbs") und fahren zudem in Form von "From A Crowded Wound" und dem in der ersten Hälfte gar nach Crippled Black Phoenix klingenden Titeltrack noch zwei gelungene epischere Tracks auf.
"Reluctant Hero" ist demnach ein gut abgehangenes Stück Modern Metal mit vielen feinen Gewürzaromen geworden, ohne jedoch den allerletzten Kick Begeisterung auslösen zu können, was auch am mitunter etwas erschlagenden Klangbild liegt. Dennoch kriegt man hier für sein Geld einen echten Gegenwert in Form von mit hoher Musikalität vorgetragenen Genre-Hybriden und Songs mit Wiedererkennungswert. Der Abwechslungsreichtum der Scheibe ist zudem beachtlich: echte Profis haben hier eine ohne wenn und aber gute Visitenkarte gedruckt.
Patrick Müller vergibt 8 von 10 Punkten