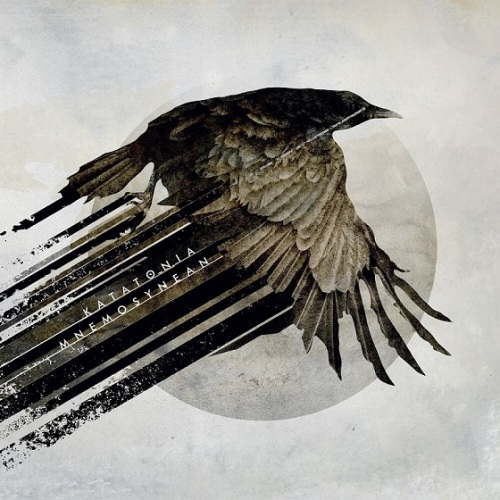 KATATONIA
Titel: MNEMOSYNEAN
Spieldauer: 129:14 Minuten
Zum dreissig-jährigen Jubiläum bringen Schwedens Düster Progger eine Compilation heraus, die auf zwei CD's B-Seiten, Bonus Tracks, EP Material, Cover Songs und Remixe präsentiert. Zwar ist der Titel dieser Compilation etwas ungewöhnlich ausgefallen, aber (bekanntermaßen) ist Mnemosynean die griechische Göttin des Gedächtnisses und die Mutter der Musen, was dann wieder durchaus passend ist.
Bei der Zusammenstellung gehen die Schweden recht chronologisch vor und beginnen mit vier Tracks aus der "Fall Of Hearts" Session, darunter auch das Judas Priest Cover 'Night Comes Down', was in dieser Version klingt wie ein KATATONIA Eigengewächs. Weiter geht es mit Bonusmaterial von der "Dead End Kings" – zwei Tracks – und zwei weiteren Tracks der Tour Edition der "Night Is The New Day" Scheibe. Vier Songs der "The Great Cold Distance" Sessions runden den ersten Silberling bis zurück ins Jahr 2006 ab.
Auf CD zwei geht es dann weiter in die Historie der Band. 'Wait Outside' der 10th Anniversary Edition von "Viva Emptiness" eröffnet den Reigen. Danach gibt es Tracks aus den "Last Fair Deal Gone Down" und "Tonight's Decision" Tagen, in denen die Gitarren doch noch etwas fetter riffen. 'Scarlet Heaven's' ist dann ein Track der Split mit Primordial und klingt für KATATONIA Verhältnisse ungewöhnlich, Post Punk mit Dark Wave Attitüde. Die folgenden Remixe sind für mich allerdings durchaus entbehrlich.
Alles in Allem kredenzen KATATONIA hier ein kurzweiliges Vergnügen für Einsteiger und Fortgeschrittene.
Ludwig Lücker vergibt keine Bewertung