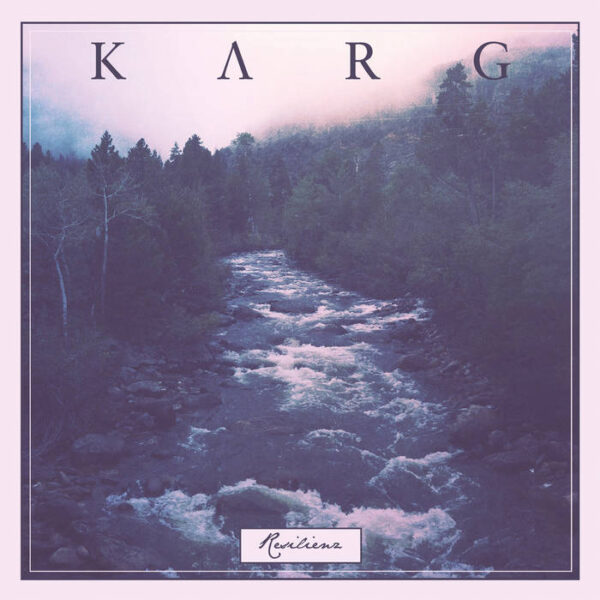 Spieldauer: 35:10 Minuten
KARG ist sozusagen der Ableger von HARAKIRI FOR THE SKY Sänger Wahntraum, wenngleich KARG bereits fünf Jahre vor HARAKIRI FOR THE SKY gegründet wurde.
Die Österreicher – wenngleich mal als reines Soloprojekt konzipiert – spielen Ambient Post Black Metal. Gesungen wird deutsch, nicht immer Hochdeutsch sondern ab und an auch mal Mundart. Das Gekeife kann man aber eh nicht durchgängig verstehen, von daher zu vernachlässigen. RESILIENZ ist eine 2 Track EP mit einer Laufzeit von 35 Minuten. Ein Umstand, der mir bei der Erstellung des Reviews durchaus zu schaffen machte.
KARG spielen zwar recht theatralisch auf, die Musik wirkt aber keineswegs wie aus einem Guss. Das Schlagzeug insbesondere die Bassdrum ist unglaublich auf modern getriggert, die eher "klimpernde" Gitarren im Duell mit den Keyboards wirken sehr Reißbrett-artig. Das ganze wabert Ambient-mäßig dann in einer Wolke des atmospärischen Schwermuts. Allerdings packt es mich kein bißchen. Die Fratze des Black Metal erscheint viel zu selten und wenn dann ist sie nicht häßlich genug, dass ich das Schaffen KARGs ernst nehmen könnte.
Fans von KARG werden sicherlich zugreifen. Meines Erachtens gibt es allerdings Kombos, die sich in dieser Spielart schon besser bewiesen haben – und auch mehr und viel ehrlicher so etwas wie Atmosphäre erschaffen haben.
Ingo Holzhäuser vergibt 3 von 10 Punkten