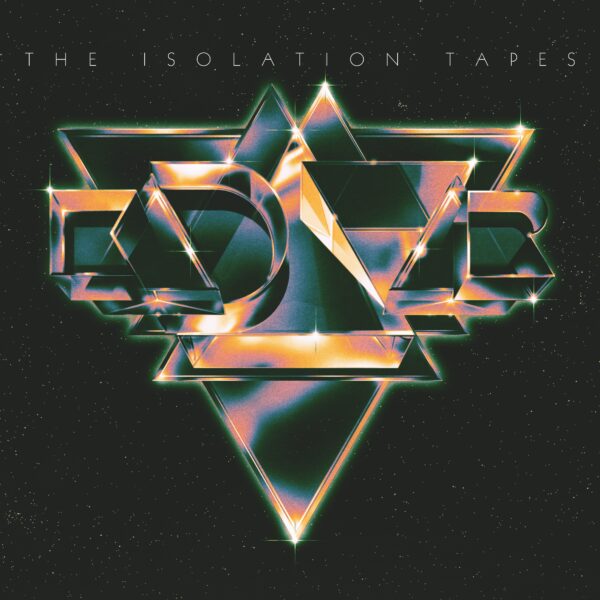 KADAVAR
Titel: THE ISOLATION TAPES
Spieldauer: 45:09 Minuten
Schon das Cover deutet mehr als nur an, dass KADAVAR hier neue Wege beschreiten werden: man denkt an ELO, an Rush oder Kansas, nicht so sehr an doomig-versteinerten Classic Rock. Meines Erachtens ein konsequenter und wichtiger Schritt, denn anders als viele Rezensenten sehe ich "The Dead Travel Fast" noch immer als schales, mit wenig kompositorischer Klasse gesegnetes Kompromissalbum an. Auch der Schritt weg vom Branchenriesen Nuclear Blast scheint für die eh an do-it-yourself glaubenden kosmopoliten Berliner ein logischer Schritt.
Nun also "The Isolation Tapes", dessen Titel man wohl ohne ein allzu großes Wagnis einzugehen auf die Situation vieler (nicht nur) Künstler in der Corona-Pandemie münzen darf. Ergo bricht die Musik tatsächlich radikal mit alten, vielleicht gar nicht so sehr lieb gewonnenen Gewohnheiten. Hier herrscht der Freigeist, auch wenn natürlich Zitate an die Altvorderen wie etwa jene unüberhörbaren Mittsiebsziger-Pink Floyd-Reminiszenzen in "I Fly Among The Stars" der stetige Wegbegleiter dieser Musiknerds sind – "I Won't Leave You (Rosi)" beginnt gar als "The Wall"-Echo, während "The World Is Standing Still" die Beatles als weitere Zutat in den Cocktail gibt.
An einem Experiment wie "Unnaturally Strange (?)" werden sich die Geister gerade auch alteingesessener Fans definitiv scheiden: einen Nachfolger für "Die Baby Die" oder gar "Doomsday Machine" können sie hier nicht bestaunen, sondern vielmehr die Wandlung ihrer Lieblingsband. "Everything Is Changing". KADAVAR sind mit "The Isolation Tapes" näher an Avantgardisten wie Suns Of Thyme denn an ihrer eigenen Diskografie. Die Verpuppung ist KADAVAR dabei definitiv geglückt und weist den Weg aus der kreativen Sackgasse. Auch der Schachzug, Pink Floyd als Referenzband für ein Album über existenzielle menschliche Ängste heranzuziehen, macht ohne Frage Sinn. Gerade die mit dem instrumentalen Opener "The Lonely Child" einsetzenden gezielten psychedelischen Passagen bereichern das Klangspektrum und akzentuieren die nunmehr recht ätherischen Gesangslinien Lupus Lindemanns.
Natürlich kann bei einem solchen, recht kurzfristig und spontan abgefeurten Experiment noch nicht jedes Detail sitzen. Dennoch besitzt "The Isolation Tapes" viel Esprit und die Chuzpe, innerhalb von nur einem jahr den Bandsound derart radikal umzukrempeln und somit die eigene Fanbase ggf. vor den Kopf zu stoßen, muss man erst einmal besitzen. Für mich ist "The Isolation Tapes" wie gesagt ein logischer Schritt; viele Fans werden dies anders sehen und sich eventuell gar mit Grausen abwenden… Mal sehen, wohin der Wind KADAVAR mit dem nächsten Album weht.
Patrick Müller vergibt 7,5 von 10 Punkten