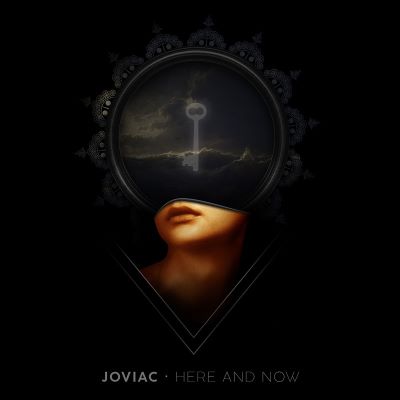 JOVIAC
Titel: HERE AND NOW
Spieldauer: 41:49 Minuten
Ich weiß nicht, wie oft ich schon die Scouts von Inverse Records gelobt habe, denn sie haben das richtige Händchen, die ganzen Perlen von Bands in Finnland zu entdecken. Dabei geht diese Kunst des Entdeckens über eine ziemlich breite musikalische Landschaft. Mit JOVIAC entdecke ich für mich wieder mal eine neue Band, auch wenn es sie bereits seit 2016 gibt.
2017 veröffentlichte man das selbstbetitelte Debüt, 2018 die Single 'State Of Mind' und kürzlich mit "Here And Now" Album Nummer zwei. Man feilt also fleißig an der Entwicklung und am Bekanntheitsgrad, was im Bereich Progressive sicherlich kein einfaches Unterfangen ist. Die in Tampere, Finnland beheimatete Band lotet dabei die Möglichkeiten der progressiven Spielkunst aus, wobei sich absolute Instrumentenkünstler mit besonderen Fähigkeiten zeigen, die den Songs das gewisse Etwas verleihen.
Bereits das 'Intro' ist mit über drei Minuten ein ausgewachsener Track und führt unaufgeregt, melodisch schön arrangiert ein. Diese unterschwellige Leichtigkeit der Riffs, das ausschweifende laufenlassen der Gitarren, die verspielten Ansätze und auch die Nuancierungen lassen die Musik in einer wunderbaren Schönheit und Eingängigkeit in die Gehörgänge tröpfeln. Jedes Stück vermag sich zu entwickeln und offenbart in steter Regelmäßigkeit enormes Potenzial.
Das Album ist ein progressiver Leckerbissen, beseelt von Leichtigkeit und einer souveränen Spielkunst. Hier hält man sich nicht mit verkopftem Schnickschnack auf, sondern spielt einfach nur fantastischen Prog, als ob es nichts einfacheres auf der Welt geben würde.
Das aktuelle Album gibt es auf Bandcamp zu hören. Vom neuen Album eine kleine Live-Darbietung:
Robert vergibt 9 von 10 Punkten