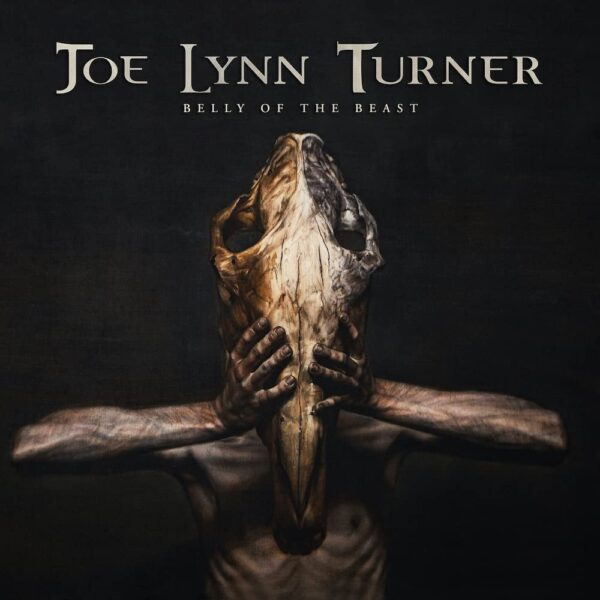 JOE LYNN TURNER
Titel: BELLY OF THE BEAST
Label: MUSIC THEORIES/ROUGH TRADE
Spieldauer: 50:11 Minuten
VÖ: 28. Oktober 2022
Die singende Hardrocklegende JOE LYNN TURNER (Rainbow, Deep Purple, Brazen Abbot, Sunstorm) und der Hypocrisy und Pain-Mastermind, Tausendsassa, Lindemann Intimus und Produzent Peter Tägtgren haben sich dem Vernehmen nach auf der Geburtstagsparty dessen Bruders kennen- und im Folgenden schätzen gelernt, was letztendlich zu dieser ungewöhnlichen Zusammenarbeit führte und nun im gemeinsamen Debütalbum "Belly Of The Beast" gipfelt.
Der schwedische Multiinstrumentalist liefert Härte, schüttelt die typischen, mitreißenden Pain-Melodien und Refrains sowie treibend-marschierende Beats, tolle Harmonien und Chöre aus dem Ärmel und schneidert dem Rocker einen Haufen packender Songs auf den Leib oder besser die Stimmbänder.
Und dieser nimmt das wohl härteste und ungewöhnlichste Album seiner Karriere auf, zu dem er seine etwas tiefer als sonst angelegten, aber gewohnt starken sowie kraft- und gefühlvollen Vocals beisteuert und insbesondere die Bereitschaft mitbringt, neue Wege zu gehen.
Die auf den ersten Blick verblüffende Zusammenarbeit erweist sich dabei als wahrer Glücksgriff und bringt solche Songperlen wie den stürmischen Titeltrack, das harte `Black Sun´ oder das grandiose `Tortured Soul´ hervor.
Erwähnen muss man außerdem das düster-eingängige `Tears Of Blood´ und das schnelle, treibende `Don´t Fear The Dark´.  Und zwei absolute Glanzlichter der Scheibe haben sich zudem fast ganz am Ende der Platte versteckt: das fantastische `Fallen World` (dieser Chorus, diese Chöre!) und das hymnische, abschließende `Requiem´.
Um die weiteren Instrumentalisten und Bandmitglieder wurde anfangs ein kleines Geheimnis gemacht. Jedoch äußerte Turner unlängst in einem Interview, dass die Soli von Mitgliedern der Schweden Dynazty stammen, so etwas wie die Hofkapelle des Sängers (und Bassist Jonathan Olsson ist auch bei Lindemann und Pain aktiv), die Drums von Tägtgren´s Sohn Sebastian eingespielt wurden und die Chöre von den Sabaton-Jungs stammen.
Alle Beteiligten – der bis auf den Sänger also reinen Schweden-Connection – tragen zu einem brillanten Album mit einem spannenden, unerwarteten und überwältigenden Sound mit großartigen Songs bei, von dem wir unbedingt mehr hören wollen.
Michael Gaspar vergibt 9 von 10 Punkten