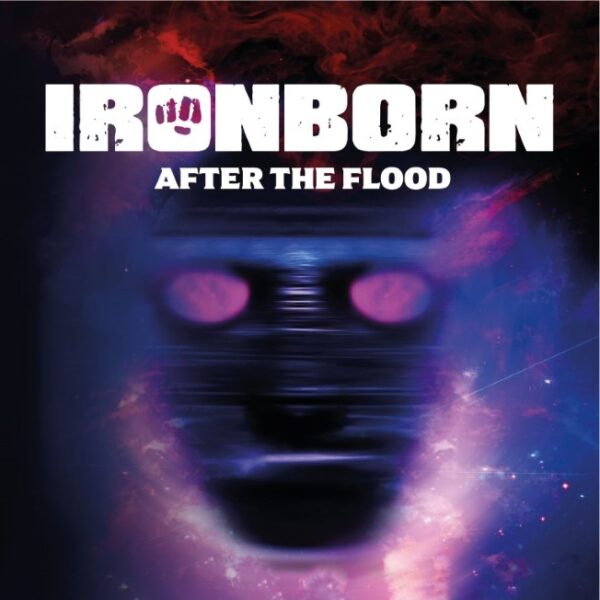 IRONBORN
Titel: AFTER THE FLOOD
Label: INDEPENDENT RELEASE
Spieldauer: 34:22 Minuten
VÖ: 26. Mai 2023
Zunächst als Coverband gestartet, haben die belgischen Metaller IRONBORN 2017 ihre erste Sechs-Song-EP und 2019 ihr erstes Video auf YouTube zur Single 'Into Darkness' veröffentlicht und bringen nun das erste Full-Length-Album "After The Flood" an den Start.
Als ihre wesentlichen Einflüsse nennen Sänger Tom Hugelier, Leadgitarrist John Mortelez, Jan Versnick am Bass, Tom Deblauwe (Drums) sowie der zweite Gitarrist Bjorn Coysman Metallica, Megadeth, Pantera, Iron Maiden und Nevermore.
So weit so gut, jedoch wenig außergewöhnlich, wie sich auch der Sound des Quintetts modern, melodisch und abwechslungsreich, wenn auch nicht besonders originell oder aufsehenerregend darstellt.
Man entdeckt traditionelle Heavy Metal Zitate, Thrash Elemente und Modernes und die melodischen, manchmal fast poppigen Vocals stehen in Kontrast zum packenden, teilweise harten Riffing.
Und so entdeckt man immer wieder neue Facetten an den zeitgemäßen, melodisch-energischen Tracks und Stücke wie der thrashige Opener `Bloodbound´ und das folgende `Prison Grounds´ wachsen dem Hörer nach einigen Durchläufen ans Herz und in die Hirnwindungen.
`Guardian of the Scales´ überrascht dann sogar mit dynamischem Wechselgesang aus Growls und cleanen Passagen, bevor der mitreißende Titelsong und das geniale Instrumental `Destinys Revenge´ folgen.
Der weiblichen mythischen Dämonin `Lillith´ wird mit Growls, viel Energie, Dynamik und einem knackigen Solo gehuldigt, bevor das ruhige, eindringliche `1568´ den emotionalen, musikalischen Ruhepol des Albums bildet.
Das abschließende, bereits als allererste Videosingle erwähnte `Into Darkness´ beginnt zunächst unspektakulär, um dann aber doch packend sowie mit aggressiven Vocals und mehr Tempo ein gutes, modernes, abwechslungsreiches Scheibchen dramatisch zu beschließen.
Michael Gaspar vergibt 7,5 von 10 Punkten