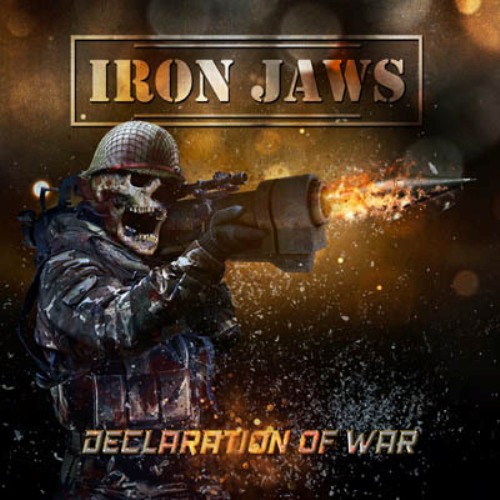 IRON JAWS
Titel: DECLARATION OF WARS
Spieldauer: 47:33 Minuten
"Declaration Of War" ist bereits das dritte Album der Band aus dem italienischen Piedmont. Aber dort gibt es nicht nur die allseits bekannten Mon Cheri Kirschen oder symphonischen tralala Metal, sondern in Form der IRON JAWS auch beinharten Speed Metal, der gelungener maßen mit Elementen des traditionellen Metals und des Power Thrashs angereichert wird.
So ergeben sich durchaus Ähnlichkeiten zu Bands wie Exciter oder Overkill und es gibt auch eine gelungen adaptierte Cover Version des Metal Church Krachers 'Ton Of Brick'.
Aber auch die eigenen Songs können sich hören lassen. Der treibende Speedster 'The Brawl' mit seinem pumpenden Bass und dem eingestreuten Groove Part, das schnelle 'The Hell Of Boiling Metal (Big Trouble In Chinatown)', das nach einem ruhigen Einstieg Fahrt aufnehmende 'Idiot's Prophet', das treibende 'Back On The Hunt' mit seinen Gang Shouts und das abschließende, eher hymnische und mich partiell an Running Wild erinnernde 'Horns Up For Metal' – geiler Titel übrigens – haben alles, was eine gelungene Metal Scheibe ausmacht.
Der Sound ist zwar nicht State Of The Art, hat aber einen schön klopfenden Bass und nimmt der Mucke nicht den Dampf. Und das Cover ist doch auch schön metallisch. Daumen hoch für IRON JAWS.
Ludwig Lücker vergibt 8 von 10 Punkten