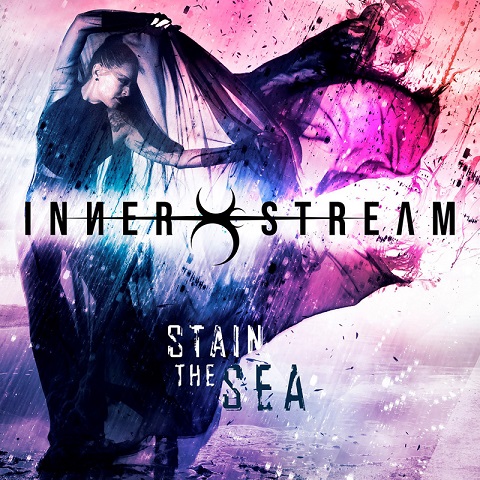 INNER STREAM
Titel: STAIN THE SEA
Spieldauer: 39:47 Minuten
Mit den kraftvollen, klaren Vocals der talentierten Frontfrau Ines Carolina Vera Ortiz veredelten Melodic Metal bieten die Argentinier INNER STREAM auf ihrem Debüt-Album "Stain The Sea". Immer wieder scheinen dabei auch Einflüsse aus den Sub-Genres Symphonic, Electronic, Gothic und Nu Metal in verschiedenen Dosierungen durch. Die rockigen, elektronischen und modernen Elemente sind dabei deutlich in der Überzahl, so dass der Fünfer viel mehr nach Evanescence oder Lacuna Coil, denn nach Nightwish und Konsorten klingt.
Die vier vorab veröffentlichten Singles 'Massive Drain', 'Fair War', 'Last Drink' und 'Dance With Shades' geben einen guten ersten Eindruck vom Sounds der Band. Dabei ist der letztgenannte Track aufgrund seiner Eingängigkeit, des kurzen Solos und des bemerkenswerten Chorus mein persönlicher Favorit.
Doch ein großes Problem dieses Silberlings ist, dass man hier eigentlich auch alle anderen Songs nennen könnte, denn zu ähnlich und zu gleichförmig sind die elf Kompositionen. Und ebenso gelungen und songdienlich wie viele Synthie-Passagen, so nervig und eintönig sind die immer wieder eingesetzten hereintröpfelnden Piano-Klänge. Zudem muss Ortiz am Mikro Schwerstarbeit verrichten und das Ganze in weiten Teilen tragen, denn in Leads und Rhythmusfraktion passiert einfach zu wenig.
Ich wünschte, für das aus über zwölfjähriger Arbeit hervorgegangene Full-Length-Debüt eine höhere Bewertung abgeben zu können, aber es bleibt ein unbefriedigender Gesamteindruck einer hörbaren, aber wenig abwechslungsreichen und packenden Platte einer eigentlich talentierten Band mit einer herausragenden Stimme, mit der soviel mehr möglich wäre.
Michael Gaspar vergibt 7 von 10 Punkten