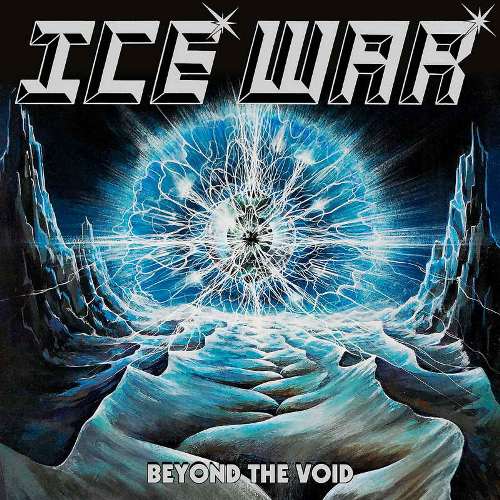 ICE WAR
Titel: BEYOND THE VOID
Spieldauer: 35:35 Minuten
VÖ: 26. Mai 2022
Die kanadische Band ICE WAR ist eigentlich keine Band, sondern das Soloprojekt von Multiinstrumentalist Joe Capitalicide, der bei seinem Projekt für alle Instrumente und Kompositionen zuständig ist.
Faulheit kann man dem guten Joe sicher nicht vorwerfen, denn in den sieben Jahren des Bestehens von ICE WAR ist "Beyond The Void" das immerhin schon sechste Langeisen, diverse Singles und EP's noch nicht einmal eingerechnet. Lediglich bei der Labelbeständigkeit hapert es und so bringt Joe sein neuestes Werk nun auf Fighter Records heraus.
Der ständige Labelwechsel kann allerdings nicht an der Qualität der Songs liegen. Zwar ergänzt ICE WAR den bisher so favorisierten Stil des Speed Metals um Elemente der New Wave of Traditional Heavy Metal und des Epic Metal, knackige Songs gibt es trotzdem so einige.
Tracks wie der speedige Opener 'Unceded, Unconquered' mit seinem epischen hohoho Part, das abwechslungsreiche 'One Chance', das schnelle 'Hungry And Cold', das hymnische 'Unmarked Grave', die Up Tempo Nummer 'No Future' und das nach ruhigen Einstieg mächtig Fahrt aufnehmende 'Farewell' verlangen nach einer größeren Zuhörerschaft, am ehesten bestehend aus Fans des Keep It True oder Headbangers Open Air.
Das entsprechende Publikum kann jedenfalls mit dem aktuellen Dreher von ICE WAR nix falsch machen.
Ludwig Lücker vergibt 8 von 10 Punkten