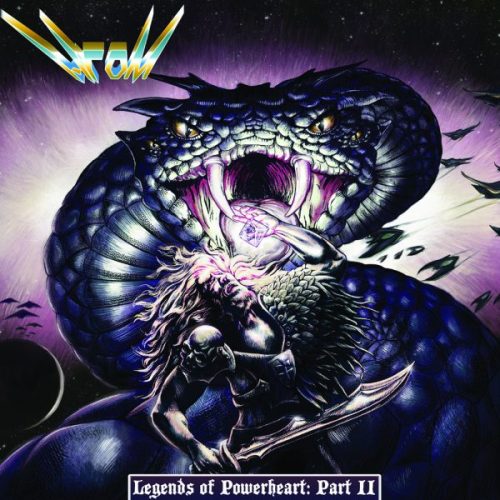 HROM
Titel: LEGENDS OF POWERHEART:PART II
Spieldauer: 50:02 Minuten
HROM ist eine kanadische Band mit tschechischen Wurzeln, die bereits im letzten Jahr "Legends Of The Powerheart. Part II" auf Hoove Child Records heraus gebracht hat. Nun gibt es die Scheibe in einer auf hundert Exemplare limitierten Vinyl Edition über ihre Bandcamp Seite zu beziehen.
Musikalisch bieten HROM eine Mischung aus Power und Speed Metal und erinnern mich dabei des Öfteren an ganz alte Helloween. Am besten gefallen mir die Jungs, wenn sie ordentlich aufs Gaspedal treten wie bei den Speedstern 'Ethereal Travel', 'Stargunner' oder 'Certain Doom' mit seinen hymnischen Vocals. Aber auch ein abwechslungsreicher Track wie 'Enchanter' steht ihnen gut zu Gesicht und weiss zu gefallen.
Wer auf die Art Mucke steht und dabei Vinyl bevorzugt, der kommt eigentlich nicht umhin, bei dieser hunderter Limitierung zuzugreifen.
Ludwig Lücker vergibt 7 von 10 Punkten