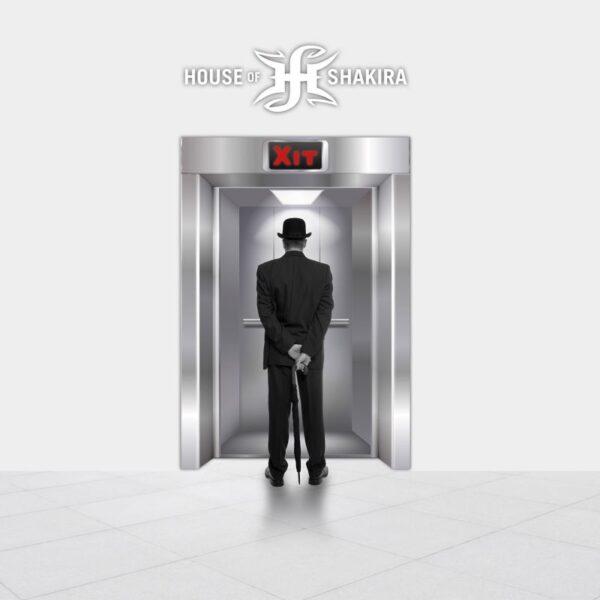 HOUSE OF SHAKIRA
Titel: XIT
Spieldauer: 43:28 Minuten
VÖ: 19. Mai 2023
Die altgedienten schwedischen Melodic Hardrocker HOUSE OF SHAKIRA legen ihr neues Studioalbum "XIT" vor. Dieses folgt auf den neunten Output "Radiocarbon" (2019) und die 25th Anniversary Edition des Debüts "Lint" im März des Vorjahres.
Die seit über drei Dekaden aktive Formation steht für unaufgeregten, gediegenen, melodischen Rock in mittlerem Tempo und mit minimalem Härtegrad. Das starke Anfangsdoppel aus den beiden Vorabauskopplungen `Something In The Water´ und `No Silver Lining´ gibt einen grandiosen, dynamischen Start und einen sehr guten ersten Eindruck von der musikalischen Grundausrichtung.
Im Folgenden wird es mal rockiger, mal eher bluesig, mal sogar etwas groovy (`Toxic Train´), flott und mit vollen Backingvocals (`Your Exit´) sowie auch mal extrem eingängig und radiotauglich (´The Messenger´). Auch eine Uptempo Nummer wie `Chimera´ und der großartige Rausschmeißer und fast sechsminütige Titelsong finden ihren Platz. Letzterer bildet mit seiner balladesk-epischen Grazie und einem starken Gitarrensolo sogar das berühmte Tüpfelchen auf dem I.
Unter dem Strich eine lohnende Scheibe für Fans des ohren- und nackenschonenden Melodic Rock, bei dessen Anhören mir Namen wie Bon Jovi, Foreigner, Magnum und Genesis durch den Kopf schießen, dem man allerdings zwei, drei Durchläufe genehmigen muss, bevor sich seine schlichte und doch fesselnde Faszination entfalten kann.
Michael Gaspar vergibt 7 von 10 Punkten