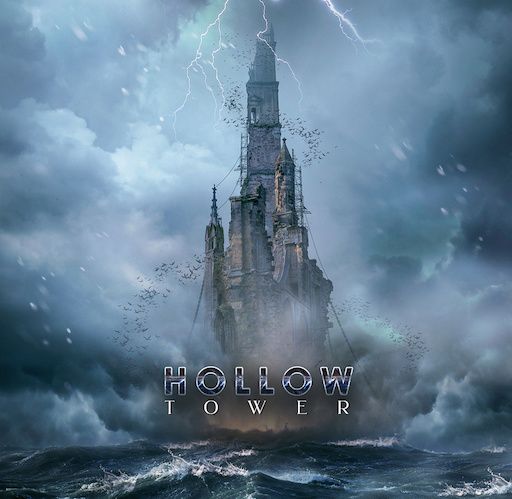 Spieldauer: 36:24 Minuten
Die schwedischen Power-Progger HOLLOW bestehen aus Mastermind Andreas Stoltz und Drummer Stalder Zantos. Die neue, vierte Scheibe "Tower" ist ein Konzeptalbum über verschiedene Aspekte der inneren und äußeren Freiheit.
Der meistenteils doch recht flotte und mit harten Riffs operierende Prog-Powermetal geht direkt gut ins Ohr. Auffällig sind die hohen, vibrierenden Vocals des Fronters und die etwas schwammige, aber noch tolerierbare Produktion mit ihrem dadurch irgendwie mystischen Sound.
Direkt zum Einstieg gibt es zwei wirkliche Ohrwürmer, wovon 'The Tower' der wuchtigere mit hervorragendem Chorus ist, während der Opener 'Birth' langsam und mit Babygebrabbel startet und dann an Tempo zulegt. 'Guardian' überzeugt im Folgenden mit mehrstimmigem Gesang und tollem Gitarrensolo.
Und so setzt es sich fort und einzelne Tracks wirken mit ihren vertrackten, jedoch in unter vier Minuten verpackten, Strukturen, vielen Tempowechseln und oft hartem Riffing etwas sperrig und nicht im Vorbeigehen zu rezipieren. 'The Waiting Is Over' und 'Destroyer Of Worlds' sind gute Beispiele hierfür.
Mit erneut mehrstimmigen Vocals, fantastischen Leads und wunderschönen Melodien glänzt danach 'Every Drop Of My Blood' und avanciert zum Höhepunkt der Platte. 'A Home Forgotten' und 'Nation Of Man' tönen nach US-Power/Prog-Metal und überraschen mit hohen Schreien und wilden Soli, bevor das eher ruhige 'Wander On' die gelungene Scheibe abschließt.
"Tower" bietet gutklassigen kraftvollen Prog, der an die frühen 2000er Jahre erinnert und für Fans von Balance Of Power, Pyramaze und durchaus auch Queensryche ein Fest sein dürfte.
Michael Gaspar vergibt 7 von 10 Punkten