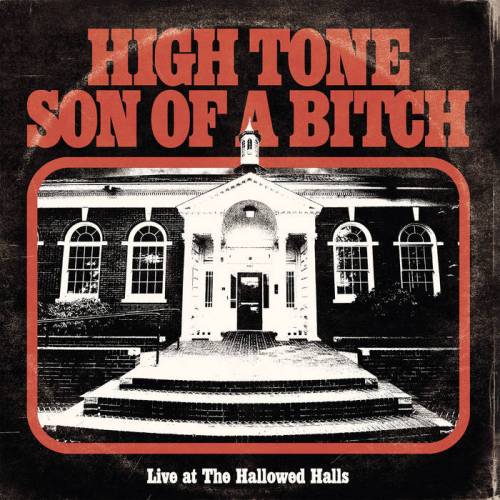 HIGH TONE SON OF A BITCH
Titel: LIVE AT THE HALLOWED HALLS
Spieldauer: 48:49 Minuten
VÖ: 9. September 2022
Diese Band aus Oakland war mir bis dato trotz des markanten Namens – wer kommt auf so was – völlig unbekannt. Dabei sind die Mucker keine gänzlich Unbekannten, bewegen sie sich doch im Umfeld solch illustrer Namen wie Hammers Of Misfortune, Neurosis oder sogar Nick Turner's Hawkwind.
Obwohl von mir zunächst im Doom Metal eingeordnet, trifft dies für HIGH TONE SON OF A BITCH nicht wirklich zu. Hier treffen Post Doom, Prog, Stoner und Sludge zu ner wilden Fete zusammen.
Aufgenommen wurde die Scheibe live in den Hallowed Halls Studios, das heißt natürlich auch ohne Publikumsresonanz.
Für Open Minded Doomer und artverwandte Musikhörer dürften Tracks wie der walzende, aber dennoch melodische Opener 'Silhouette', das walzend, doomige 'Tribute' und das majestätisch riffende, groovig treibende 'Ten Mountain High' durchaus interessant sein.
HIGH TONE SON OF A BITCH dürften zwar zielsicher am Massengeschmack selbst im Metal Bereich vorbei driften, sie werden aber mit Sicherheit ihr Nischenpublikum finden, denn musikalisch sind sie anspruchsvoll, auch wenn sie nicht unbedingt punktgenau  meinen persönlichen Geschmack treffen.
Ludwig Lücker vergibt 7 von 10 Punkten