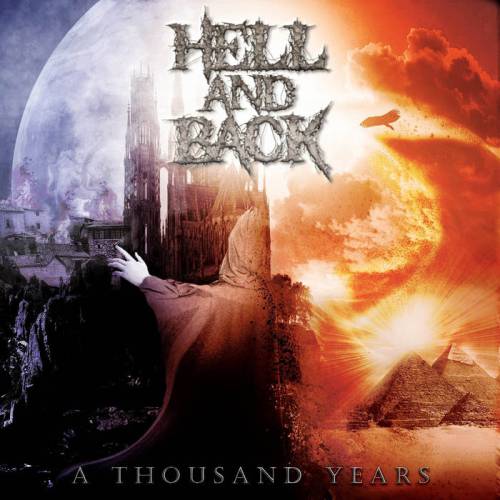 HELL AND BACK
Titel: A THOUSAND YEARS
Spieldauer: 39:34 Minuten
"A Thousand Years" ist das Debütwerk der vorher noch nicht in Erscheinung getretenen HELL AND BACK aus Cleveland, Ohio. Allerdings sind hier keine Anfänger, sondern gestandene Mucker am Werk, wie zum Beispiel der ex Sunless Sky Gitarrist Dave Kirk.
Und wer aus Cleveland stammt, der kommt bei der einigermaßen großen Szene dort wohl nicht darum herum U.S. Metal zu zocken, in diesem Fall unter der Zugabe leicht progressiver Elemente.
Heraus gekommen ist eine durchaus standesbewußte U.S. Metal Scheibe, die mit dem fett riffenden Opener 'Atomic Ascending' mit seinem coolen Drum Groove und dem pumpenden 'The Last Day' mit seinen Gang Shout mäßigen "Hehe" Chor zwei richtig geile Brecher aufweist.
Der Rest des Silberlings ist ordentlich, kann dieses Niveau allerdings nicht ganz halten, fällt aber auch nicht komplett ins Negative ab. So schaffen HELL AND BACK hier ein gelungenes Debüt-Werk, was aber noch Luft nach oben lässt. Genre Afficionados sollten mal ein Ohr riskieren.
Ludwig Lücker vergibt 7 von 10 Punkten