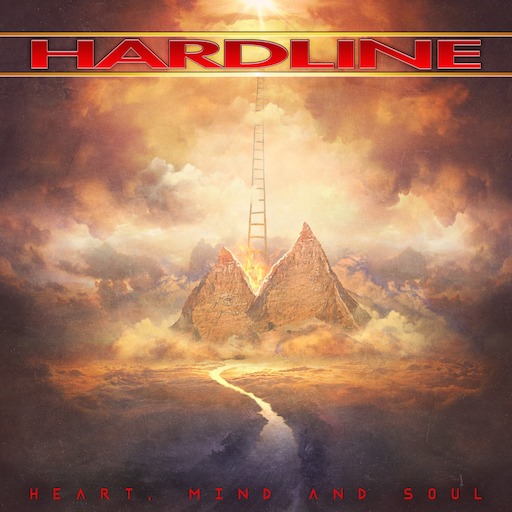 HARDLINE
Titel: HEART, MIND AND SOUL
Spieldauer: 49:35 Minuten
An den Erfolg und die Wertschätzung ihres 1992er Debüts und Geniestreichs "Double Eclipse" konnten die US-Hardrocker HARDLINE in den folgenden Jahren nicht anknüpfen. Das dürfte sich auch mit "Heart, Mind And Soul" nicht wesentlich ändern. Nach nunmehr fast zwanzig Jahren Bandgeschichte, den Umweg zur vermeintlichen Supergroup wurde nun der Weg zu einer stabilen Besetzung eingeschlagen. Das aktuelle Lineup besteht neben Ausnahme-Sänger und einzig verbliebenem Gründungsmitglied Johnny Gioeli aus Alessandro Del Vecchio (Keys), Mario Percudani (Gitarre), Anna Portalupi (Bass) und Marco Di Salvia (Drums).
Der Fünfer bietet bodenständigen US-Hardrock mit teilweise schicken Hooks und dem ein oder anderen packenden Solo. Alle Instrumentalisten sind Könner ihres jeweiligen Fachs und Gioeli nach wie vor brillant am Mikro. Die Kompositionen sind gefällig und mit einem hohen balladesk-hymnischen Anteil versehen. Am besten gefallen mir jedoch die schnellen, rockigen Nummern wie der flotte Opener 'Fuel To The Fire' und das treibende 'Waiting For Your Fall'.
Bei 'Surrender' geht es dann etwas melodischer, aber nicht weniger hymnisch zu. Auch 'Heartless' und das schmucke '80's Moment' sind ordentliche Melodic Rock-Songs. Die wirklich mitreißenden oder packenden Momente halten sich aber in engen Grenzen. Gleiches gilt für die eher balladesken, ruhigen Momente in beispielsweise 'Heavenly' und dem abschließenden 'We Belong'. Da geht es dann aber auch schnell mit etwas zu viel Pathos und zu viel Keyboard-Zuckerguss zu werke.
Insgesamt ein grundsolides Stück melodischer Hard Rock amerikanischer Prägung ohne große Ausreißer nach oben und unten.
Michael Gaspar vergibt 7 von 10 Punkten