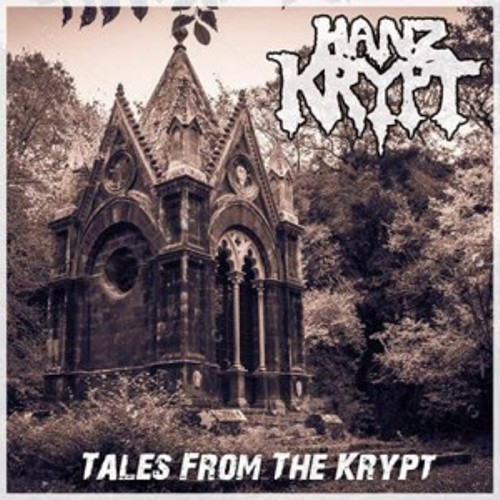 HANZ KRYPT
Titel: INTO THE CRYPT
Label: CULT METAL CLASSICS
Spieldauer: 52:08 Minuten
Man muss sich die Informationen zu dieser Promo recht bruchstückhaft zusammen suchen, aber es macht wohl den Anschein, dass die Compilation aus dem Jahre 2016, in der sämtliche achtziger Jahre Demo Tracks der auf den untypischen Namen  HANZ KRYPT getauften Band zusammen gefasst sind, einen Re-Issue erfährt, da die Band angeblich noch im Laufe des Jahres eine neue Scheibe plant.
Musikalisch sind HANZ KRYPT in den Bereich Heavy Doom Rock ein zu ordnen und orientieren sich dabei in erster Linie an einer Band wie Pentagramm, deren musikalisches Wirken ähnlich gelagert war/ist.
Und bei Tracks wie dem groovigen Einsteiger 'Wasting Time', dem nach akustischen Einstieg balladesken 'Lord Of The Knights', welches zum Ende hin in punkto Härte und Tempo anzieht, dem groovigen 'Crimson Cocktails', dem fast schon treibenden 'Eletric Warrior' und dem groovigen Rauswerfer 'Rainbow Goblins' freut sich doch das Doom-Rock Herz und der Veitstanz kann beginnen……wen da nicht die doch eher quäkigen Vocals wären, die der Sache für mich etwas den Drive nehmen. Im positiven Falle kann man natürlich auch von Alleinstellungsmerkmal reden…..
Bin jedenfalls gespannt, was HANZ KRYPT nach Jahren der Pause da gegen Ende des Jahres kredenzen wollen.
Ludwig Lücker vergibt 7 von 10 Punkten