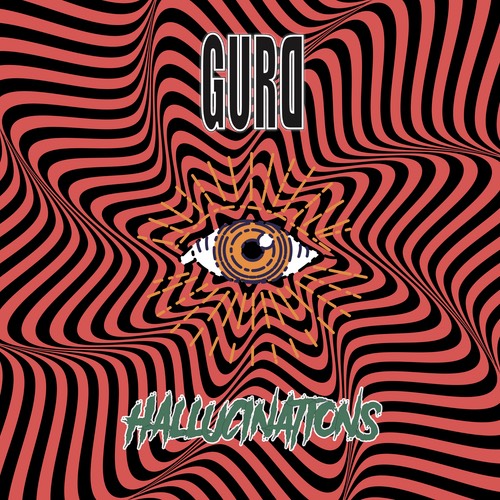 GURD
Titel: HALLUCINATIONS
Spieldauer: 40:46 Minuten
VÖ: 23. September 2022
GURD melden sich acht Jahre nach ihrem letzten regulären Studioalbum "Fake" zurück. "Hallucinations" ist bereits das elfte Werk der Schweizer Thrashformation um Frontmann V.O. Pulver.
Trotz dieser langen Auszeit hat sich an den Trademarks des Vierers nicht wirklich etwas verändert. Mal groovig thrashend, mal thrashig groovend zeigen die Herren dem geneigten Hörer wo der Hammer hängt und beweisen, dass man nicht das geringste verlernt hat.
Ordentlich nach vorne gehende Thrasher wie `Merry Go Round`, `Devil's Bread` `To The Floor` oder `Taste For More` geben sich mit etwas moderateren Bangern (`FEAR`, `I Like The Pain`, `Out Of Hand`) und treibenden Groove Nummern (`Ghost Of Black Holes`, `Ship Of Distress` die Klinke in die Hand, bevor man mit `Egoist`, den etwas überraschenden, weil schleppend-zähen,  Schlusspunkt setzt.
Bei allen Songs agiert man auf einem durchgehend starken bis sehr starken Niveau und das Album macht mächtig Spaß. Dennoch fehlen irgendwie diese ein, zwei  Ausreißer nach oben, die es braucht, um einen dauerhaften Eindruck zu hinterlassen. Alles in allem kann man den Eidgenossen jedoch zu einem gelungenen "Comeback" gratulieren und man darf gespannt sein, wie sich die neuen Titel in der Live-Situation bewähren werden.
Melanie Pank vergibt 7,5 von 10 Punkten