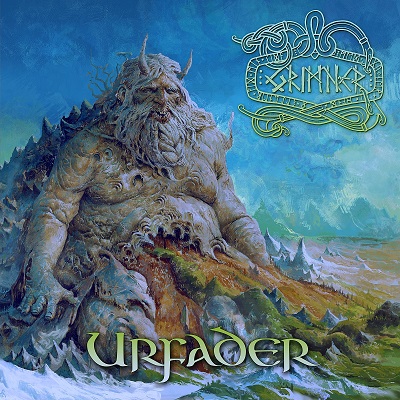 Label: DESPOTZ RECORDS/ROUGH TRADE
Spieldauer: 54:47 Minuten
VÖ: 18. November 2022
Die schwedischen Folk/Viking Metaller präsentieren ihren neuen, vierten Longplayer "Urfader". Die Band lebt ihre Liebe für Heavy/Power Metal aus, ohne ihre Death Metal Wurzeln zu verleugnen.
Garniert wird das Ganze dann noch mit folkigen Elementen und Melodien sowie epischen Chören. Die abwechslungsreichen Vocals changieren zwischen Klargesang, Growls und gar angeschwärzt und sind komplett in der schwedischen Muttersprache der Musiker verfasst, inspiriert von nordischen Mythen und Geschichten.
Die elf neuen Songs sind packend und vielseitig und mit ihrem Mix aus Klargesang und Härte, Growls und bezaubernden Melodien sowie beinahe allgegenwärtigen Flöten- und Mandolinenklängen unterhaltsam und ansteckend. Die Songs variieren von hartem Death Metal mit den genannten Einflüssen, über heroisch und leicht melancholisch bis zu flotten Folkmetalsongs á la Korpiklaani, Turisas oder Finntroll.
Die fröhlichen, beinahe tänzerischen Songs haben dabei ein leichtes Überwicht, bleiben aber nicht unbedingt nachhaltig im Gedächtnis. Trotzdem ein unterhaltsames, gutklassiges Folk Metal Werk.
Anspieltipps: das grandiose `Ur Vagorna´ (`Out Of The Waves´), welches alle genannten Trademarks auf sich vereint, das eher leichtfüßige `Helvandrarna´ (`The Hel-Walkers´) und das rasant-wuchtige `En Sista Sköldborg´ (`One Last Shield Fort`).
Michael Gaspar vergibt 7,5 von 10 Punkten