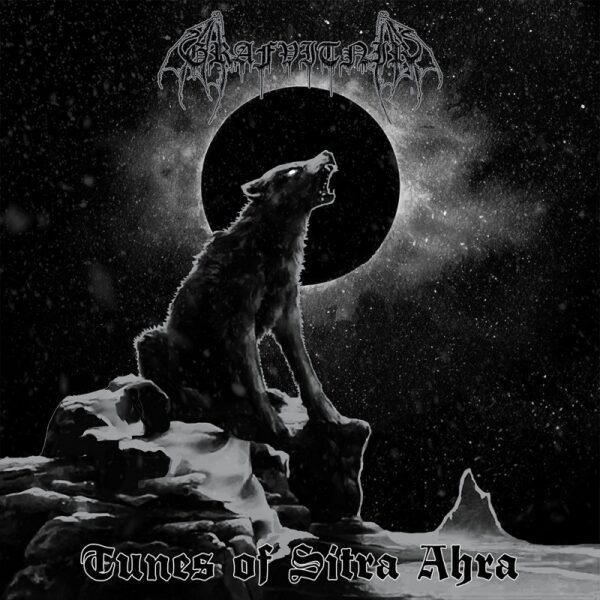 GRAFVITNIR
Titel: TUNES OF SITRA AHRA
Spieldauer: 37:04 Minuten
VÖ: 29. April 2022
Mit einer beachtlichen Kadenz bei mindestens gleichbleibender Qualität nageln uns die Schweden GRAFVITNIR ihr neues Album um die Ohren. Die Scheibe Numero Acht hört auf den Titel "Tunes of Sitra Ahra" und ist bislang nur auf CD und digital via Bandcamp erschienen. 
GRAFVITNIR, die ihre Musik als Nordic Occult Black Metal anpreisen hauen in die Nische die alte Dark Funeral und Setherial hinterlassen haben. Mehr noch: sie schaffen eine äußerst diabolische Form des rasenden und gleichzeitig melodiösen, schwedischen Black Metals. Irgendwelche Vergleiche zu den deutlich zahmeren Dissection oder deren unzähligen Klone sind an dieser Stelle nicht hinreichend.
Gleichwohl agieren GRAFVITNIR in einem engen stilistischem Korsett, dass sie bereits seit Debützeiten angelegt haben. So gesehen mag der Innovationsfaktor recht gering ausfallen. Allerdings sind es diese teuflische Atmosphäre, die punktgenauen Blasts und die beißenden Melodiebögen, die das Album wirklich großartig machen. Schon der Opener 'Demon Wolf' nagelt alles in Grund und Boden. Und wenn er denn noch leben würde, könnte man vermuten der Hexenmeister von Angmar habe die Songs eingesungen. Harsche Blasts, flirrende Gitarren aber auch genügend Abwechslung bis einschließlich zum akustischen Outro. Einige Passagen fetzen so gewaltig, da kann man nur voller Ehrfurcht die Rübe schütteln wie beispielsweise in 'Eitr of the Serpent'.
Ich kann nur sagen: eine schwarze Perle aus Schweden. Kompromisslos, dunkel und brutal. Daumen hoch für GRAFVITNIR. Definitiv ein Highlight in diesem Jahr!
Ingo Holzhäuser vergibt 9 von 10 Punkten