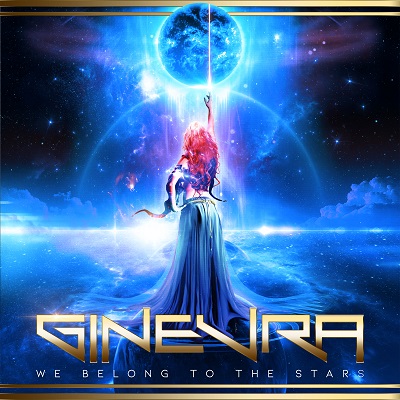 GINEVRA
Titel: WE BELONG TO THE STARS
Spieldauer: 47:56 Minuten
VÖ: 16. September 2022
Das nächste zum Review bereite Debütalbum "We Belong To The Stars" kommt von der schwedischen Gruppe GINEVRA, welche aus Sänger Kristian Fyhr (Seventh Crystal), Gitarrist Magnus Karlsson (The Ferrymen, Primal Fear), Basser Jimmy Jay (H.E.A.T.) und Magnus Ulfstedt (ex-Eclipse, Nordic Union) an den Drums besteht.
Das Quartett zelebriert rifforientierten, eingängigen Melodic Rock skandinavischer Prägung at its best. Im Gegensatz zum Output der norwegischen Labelkollegen schlägt hier bereits beim ersten Durchlauf das Herzchen ein wenig schneller oder setzt hin und wieder einen Schlag aus.
Bei Songs wie den Vorabsingles `Siren´s Calling´, `Unbreakable´ und `Apologize´ huscht ein Lächeln übers Gesicht, leuchten die Augen, wippt der Kopf unmittelbar mit. Die Stücke sind abwechslungsreich, unterscheiden sich immer wieder hinsichtlich Härtegrad, Geschwindigkeit und Synthieanteilen.
Das balladeske Duett `Masquerade´ (mit der britischen Rocksängerin Chez Kane), der hymnische Titeltrack oder auch das treibende `Falling To Pieces´ stehen dem in Nichts nach, so dass sich "We Belong To The Stars" Stück für Stück zum Melodic Metal Volltreffer mit satter Power, einer Menge Können, einem Haufen Spielfreude und mächtig Spaß in den Backen mausert.
Michael Gaspar vergibt 8,5 von 10 Punkten