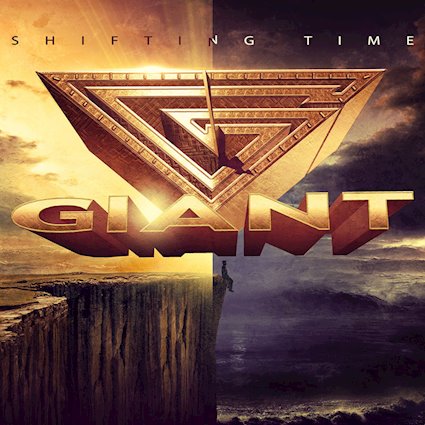 GIANT
Titel: SHIFTING TIME
Spieldauer: 48:02 Minuten
Bis auf einen Gastauftritt ohne seinen Bruder Dann, aber gemeinsam mit dem weiteren Gründungsmitglied und Bassisten Mike Brignardello sowie Gitarrist John Roth (Winger, Starship) und Perfect Plan-Frontmann Kent Hilli in vorderster Linie präsentiert David Huff mit "Shifting Time" die erste Scheibe aus dem Hause GIANT seit mehr als einer Dekade.
Das US-amerikanische Quartett erfindet den Melodic Rock nicht neu, sondern lädt den Hörer zu einer hochklassigen Hardrock-Zeitreise ein und transformiert ihren mitreißenden, eingängigen Sound in die Neuzeit. Und besonders die Leistung des auch mit Perfect Plan und als Solokünstler erfolgreichen Sängers ist beeindruckend und eine Freude und Genuss für Fans des Genres.
Egal ob Hymnen wie die Vorabsingle 'Let Our Love Win' und das grandiose 'Highway Of Love', treibende, rockige Nummern wie das ebenfalls vorab erhältliche 'Never Die Young', bei dem Dann Huff die Leadgitarre übernommen hat, und das kraftvolle 'Standing Tall', hier gibt es ausnahmslos melodische Glanzstücke auf höchstem Niveau zu bewundern.
Da sich auch die leiseren Töne wie bei der letzten Single 'The Price Of Love' und dem intensiven 'Anna Lee' hören lassen können, haben wir es hier mit einer durchweg überzeugenden Melodic-Scheibe und einem sehr guten "Comeback" zu tun!
Michael Gaspar vergibt 8 von 10 Punkten