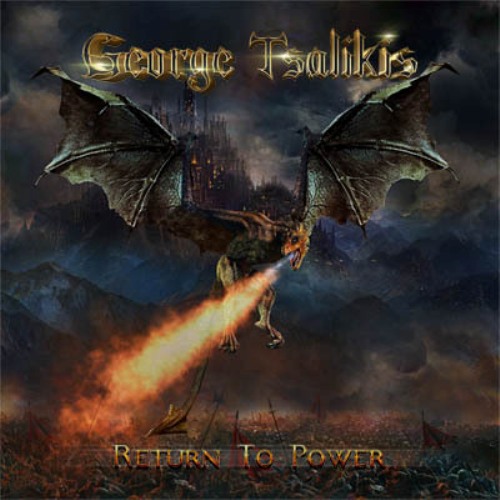 GEORGE TSALIKIS
Titel: RETURN TO POWER
Spieldauer: 57:34 Minuten
Die eingefleischten US Metal Fans unter euch werden mit dem Namen GEORGE TSALIKIS sicher etwas anfangen können. Genau, eben jener George der auch schon bei Gothic Knights dabei war und Gründungsmitglied von Zandelle ist.
Seit den achtziger Jahren ist GEORGE TSALIKIS im US Power Metal unterwegs und hatte mit "The Sacrifice" 2016 sein erstes Soloalbum vorgelegt. Nun präsentiert er sein zweites Solo Langeisen, wobei ich seinen Eigennamen als Bandnamen wenig knackig finde, aber das mag auch Geschmackssache sein.
Seinem Metier ist er jedenfalls treu geblieben und so gibt es hier zehn US Metal beeinflusste Banger um die Ohren, wobei er mit dem fetten, eher Accept beeinflussten, Banger 'Live To Ride', dem hymnisch, epischen und enorm einprägsamen 'Togehter We Rise', dem von Stakkato Riffing dominierten 'The Demon Barber' und dem hymnischen Banger 'Master Of The Sky' einige fette Eisen im Feuer hat. Dass er auch noch anders kann, beweist er mit dem Savatage mäßigen 'In Memory'.
"Return To Power" ist jedenfalls eine knackig, vielleicht einen Tacken zu modern, produzierte Scheibe, die keinen Fan des traditionellen US Power Metals enttäuschen sollte, wobei das "klassische" Drachencover Geschmackssache ist……
Ludwig Lücker vergibt 8 von 10 Punkten