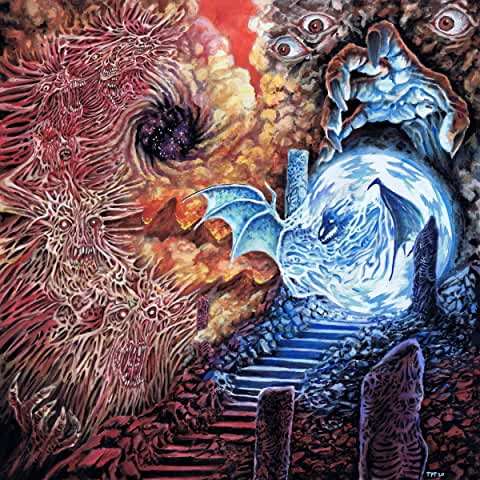 GATECREEPER
Titel: AN UNEXPECTED REALITY
Label: CLOSED CASKET ACTIVITIES
Spieldauer: 17:51 Minuten
Bauz! da geht die Türe auf! GATECREEPER melden sich mit einer neuen Platte Anfang des noch jungen Jahres 2021 zurück! Ich habe selbst die Scheibe, die auf den Namen "An unexpected reality" hört, gar nicht wahrgenommen.
Die Phoenix Death Metaller übertölpeln den geneigten Hörer mit 'Starved', kehlig, crustig, knackig. Grind-Gekeife und eine fette Riffkanonade.  Zack gehts auch schon mit 'Sick of bring sober' weiter. Der Weg ist straight nach vorne. Breitwandgehacke bietet auch 'Rusted Gold', GATECREEPER geben sich und dem Hörer keine Verschnaufpausen. 'Imposter Syndrome' feilt nochmals am Räudigkeitsfaktor zusammen mit 'Amputation' (30 Sekunden)! Das Grindinferno 'Depraved and not Deprived' und 'Superspreader' beschließen nach rund sieben Minute die A-Seite oder wie auf der Vinylausgabe zu lesen ist: die Fast Side. Eine heftige, brutale und schnelle Reminiszenz an Bands wie Trap Them, Converge oder Black Breath.
Die Slow Side beinhaltet lediglich den Track 'Emptiness'. Eine elfminütige Demonstration in stoischem, brutalem Doom-Death. Disembowelment und Serpentine Path Fans sind hier eher angesprochen als Verehrer europäischer Vertreter des Genres.
Eine echte Überraschung. Für eine solche Scheibe braucht man echt Nüsse. Mehr Hardcore/Crustcore und gleichzeitig weniger Stockholmer Einerlei. Auch wenn dieser Einschlag natürlich nicht weg ist. Auch wenn GATECREEPER ihre Sache bislang äußerst überzeugend vorgetragen haben, sind sie hiermit nochmal ein ganzes Stück weit nach vorne gesprungen.
Ingo Holzhäuser vergibt 9 von 10 Punkten