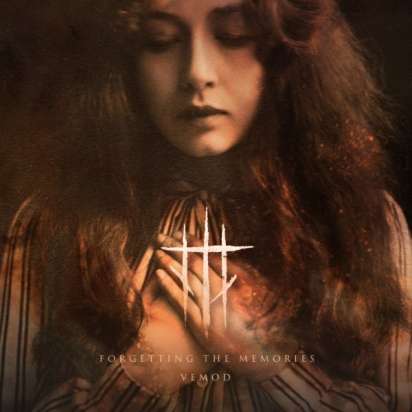 FORGETTING THE MEMORIES
Titel: VEMOD
Label: LONG BRANCH RECORDS
Spieldauer: 46:21 Minuten
An einem Mix aus Metalcore und Deathcore versuchen sich die Schweden FORGETTING THE MEMORIES. Ihr zweites Album "Vemod" wird mich allerdings nicht als geneigten neuen Hörer oder gar Fan der beiden Genres gewinnen.
FORGETTING THE MEMORIES finden sich in einer kompositorischen Nische zwischen modernen Bands wie TesserracT, Chelsea Grin, den eher klassischen Varianten wie Killswitch Engage und Parkway Drive. Für den mir mehr zusagenden Deathcore Anteil dürften Suicide Silence, Whitechapel und Carnifex als Referenzen ins Feld geführt werden. 
Handwerklich ist das eine absolut ordentliche Scheibe geworden. Fett produziert. Die tiefen Vocals sind stark, ebenso die Gitarren und das Schlagzeug. Aber: Leider ist hier sehr viel Stückwerk angesagt. So richtig griffig sind die Songs nicht unbedingt, manchmal wirkt es wie eine uninspirierte Aneinanderreihung von bekannten Strickmustern. Die immer wieder eingesetzten Keyboards machen die ein oder andere Songstruktur leider zunichte. Und der Cleangesang ist für mich einfach ein Killer. 
Die zweite Hälfte der Scheibe fällt gegenüber der ersten Hälfte doch ab und kann den durchschnittlichen Charakter leider nur mehr bestätigen. Metalcore Fans, die keine Angst vor Blastbeats und fiesen Vocals haben sollten den Schweden dennoch mal ein Ohr leihen. 
Ingo Holzhäuser vergibt 6 von 10 Punkten