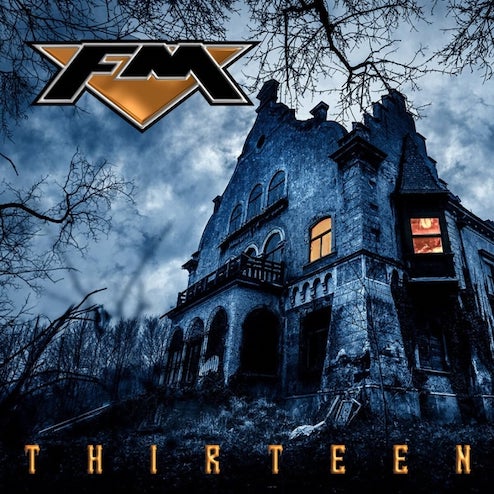 Spieldauer: 54:46 Minuten
VÖ: 18. März 2022
Von einer längeren Unterbrechung Ende der 90er/Anfang der 00er Jahre abgesehen, treiben sich die britischen Hardrock-Veteranen FM seit beinahe vier Dekaden auf den Bühnen und in den Studios unseres schönen, blauen Planeten herum.
Wie bereits die Namensgebung "Thirteen" verrät, füllen Frontmann Steve Overland und seine Mannen bereits den dreizehnten Studiooutput mit ihrem angenehm zurückhaltenden, positiven und authentischen Melodic Rock der "alten Schule". Dies tun sie mit einer solchen Frische, Energie und Hingabe, dass dieses Prädikat unbedingt als Kompliment zu verstehen ist.
Hier gibt es eher Kuschel- als Heavy Rock und verbinden sich einschmeichelnde Melodien mit wohltemperierten Keyboards und dem markanten Organ Overland`s. Rockige Ausbrüche sind selten, es überwiegen Midtempo, Gefühl und balladeske Ausflüge.
Neben dem grandiosen Opener `Shaking The Tree`, dem richtiggehend modern rockenden `Just Got Started` und dem Ohrwurm `Fight Fire With Fire` (natürlich kein Metallica-Cover!) liefern vor allem die drei Vorabsingles einen guten Einblick in das Schaffen der Band anno 2022.
Denn sowohl das hymnisch-eingängige `Waiting On Love` als auch das launig rockende und mit mitreißendem Chorus ausgestattete `Turn This Car Around`, als auch das eher ruhig-balladeske `Long Road Home` überzeugen auf ganzer Linie und machen "Thirteen" zu einer absoluten Empfehlung für Fans des Genres.
Michael Gaspar vergibt 8 von 10 Punkten