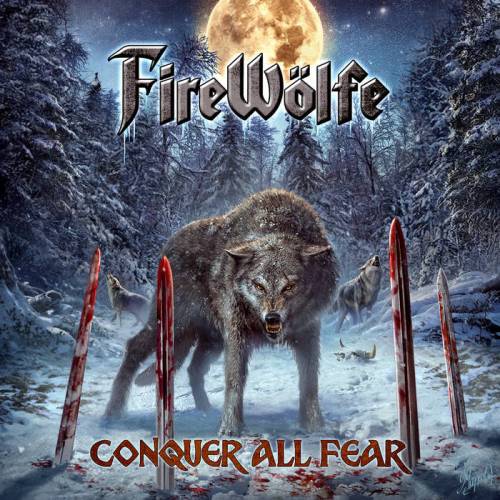 FIREWÖLFE
Titel: CONQUER ALL FEAR
Spieldauer: 49:07 Minuten
Klassischer, aber doch jederzeit höchst melodischer Metal ist das Metier dieser Truppe aus den United States of A.
Die FIREWÖLFE zocken jetzt seit elf Jahren zusammen und machen die Gegend im Bundesstaat Washington unsicher. Und da "Conquer All Fear" auch schon ihr drittes Album über die volle Distanz ist, merkt man ihnen ihre Erfahrung auch an.
Dies belegen sie gleich mit dem im angezogenen Tempo auf sich aufmerksam machenden Opener 'Vicsious As The Viper', bei dem Fronter Freddy Krumins auch mit einer tollen melodischen Vocalline punkten kann.
Auch das im melodischen Mid Tempo marschierende 'Wages Of Sin', das hymnische 'Black And Gold' und das schnelle, aber dennoch melodische 'Method To Madness' können voll punkten.
Die gute Produktion unterstützt dabei den melodischen Metal der FIRWÖLFE passend.
Man kann natürlich über das etwas klischeebehaftete Cover streiten, aber Fakt ist, dass Fans von melodischen Heavy Metal, der die Klippe jeglicher Weichspüler zu umschiffen vermag, sich unbesorgt der FIREWÖLFE annehmen können.
Ludwig Lücker vergibt 7,5 von 10 Punkten