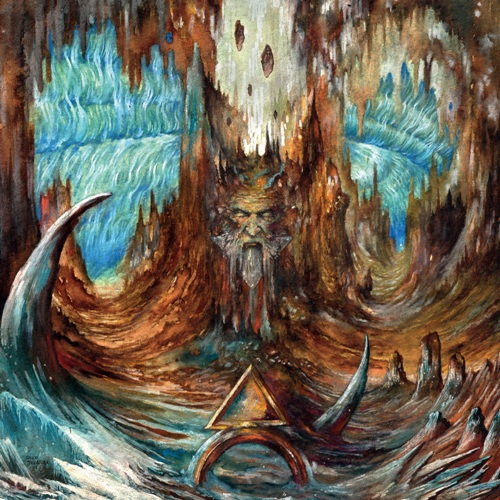 Wenn man von der relativ neuen Band FIMIR aus Finnland berichtet, dann muss automatisch auch der Name Church Of Void fallen, da es sich hier um Ex-Mitglieder dieser Kapelle handelt.
So beweisen die sechs Tracks von "Tomb Of God" denn auch schnell, dass es sich hier um keine Anfänger handelt. Die Fünf Mucker zocken vom Grundkonzept her Doom Metal, reichern diesen aber um traditionellen Metal und auch Sequenzen des Pagan Metal an, so dass mir dort des Öfteren Nocturno Cultos Band Gift Of Gods als Referenz einfällt.
Tracks wie der fett walzende Mid Tempo Banger 'One Eyed Beast', das mit einem coolen Riff beginnende und dann treibende 'White Wolf' und das groovig walzende und dann in einen schweren Doomer wechselnde 'Temple Of Madness' sind jedenfalls fette Banger, die Spass machen.
Die Scheibe gibt es übrigens auch auf Vinyl und ich bin gespannt, wie es mit FIMIR noch so weiter geht.
Ludwig Lücker vergibt 8 von 10 Punkten