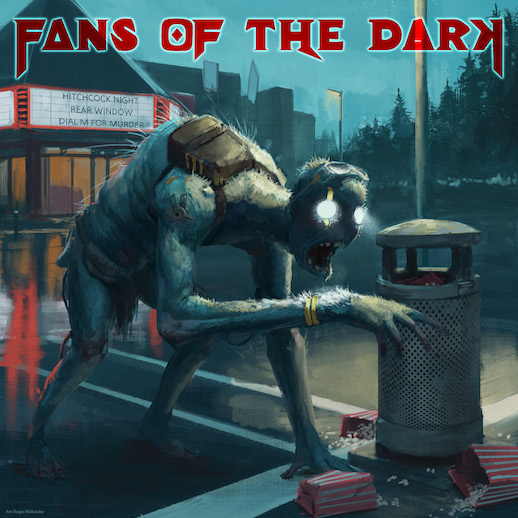 FANS OF THE DARK
Titel: FANS OF THE DARK
Spieldauer: 44:53 Minuten
FANS OF THE DARK sind eine junge schwedische Melodic Metal-/Hardrockband rund um Drummer und Songwriter Freddie Allen und Fronter Alex Falk, die nun ihr selbstbetiteltes Debüt vorlegen. Dabei kann der Mix aus klassischem und melodischem Rock mit 80er Hardrock vor allem mit dem kraftvollen, einzigartigen Organ des Frontmanns wuchern.
Selten hat man eingängigen Hardrock mit so viel Power und Soul in der Stimme dargeboten bekommen. Die acht Tracks sind von den zwei ebenfalls gelungenen, ein wenig progressiven "Achtminütern" 'The Ghost Of Canterville' und 'Zombies In My Class' eingerahmt.
Dazwischen gibt es sechs Mal knackigen, teilweise sehr eingängigen Melodic Rock zu hören. Gute Anspieltipps dafür sind die beiden Vorabsingles 'Escape From Hell' und das ultra-kurzweilige 'Dial Mom For Murder'. Aber auch echte Ohrwürmer mit teilweise ernsten Themen und Texten wie 'The Running Man' oder das eindringliche, aber dennoch unterhaltsame 'The Foreigner' können überzeugen.
Grandiose Debütscheibe mit packenden Songs, die nach einer baldigen Liveumsetzung schreien.
Michael Gaspar vergibt 8 von 10 Punkten