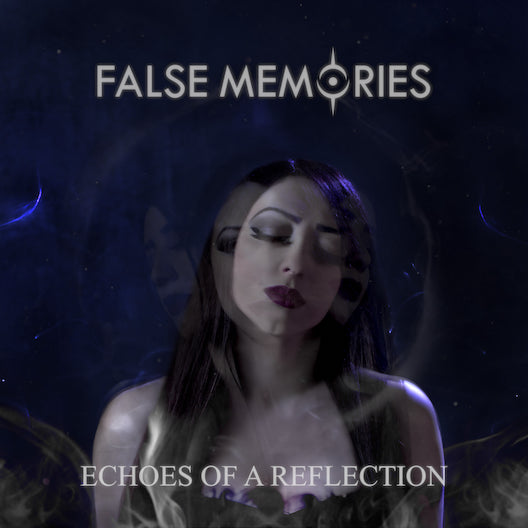 FALSE MEMORIES
Titel: ECHOES OF A REFLECTION (EP)
Spieldauer: 25:03 Minuten
Nur etwa ein halbes Jahr nach der Veröffentlichung ihres Zweitwerks "The Last Night Of Fall" meldet sich die italienische Symphonic/Gothic/Prog Metalband FALSE MEMORIES mit ihrer "Echoes Of A Reflection"-EP erneut zu Wort.
Sie nahmen sich Lieblingssongs von fünf Bands (Lacuna Coil, Paradise Lost, Katatonia, The Gathering, und All About Eve), die den Bandsound wesentlich beeinflusst haben, vor und präsentieren nun ihre Interpretationen und Neubearbeitungen der Stücke.
Los geht´s mit dem Lacuna Coil Hit 'Our Truth' vom Album Karmacode (2006), der jedoch kraftvoll, aber äußerst nah am Original eher kopiert denn neuinterpretiert wird. Wie man überhaupt sagen muss, dass der moderne, eingängige Dark/Gothic Metalsound hier im Gegensatz zu den progressiven und symphonischen Soundteppichen des letzten Longplayers überwiegen.
Das Kunststück mit den Überarbeitungen gelingt bei den beiden folgenden Songs schon deutlich besser. 'Forever Failure', ein echter Paradise Lost Klassiker (von "Draconian Times"), und 'My Twin' vom 2009er Katatonia-Dreher "The Great Cold Distance" können im neuen Gewand überzeugen, wenngleich sie nicht ganz die Emotionalität und Eindringlichkeit der Vorlagen erreichen.
Es gelingt im Folgenden, den The Gathering-Klassiker 'Strange Machines' vom 1995er Erfolgsalbum "Mandalion" in eine moderne, harte Gothichymne zu verwandeln und auch 'December' (All About Eve) kann überzeugen.
Somit ist "Echoes Of A Reflection" ein gelungener Kurzplayer mit fünf fantastisch von Frontfrau Rossella Moscatello gesungenen Tracks, der mir deutlich mehr Spaß macht als der letzte Full-Length-Output es vermochte.
Michael Gaspar vergibt 7,5 von 10 Punkten