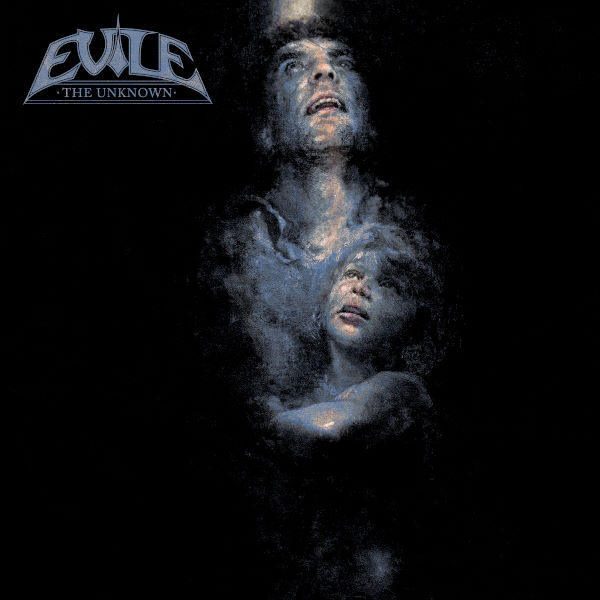 Spieldauer: 47:01 Minuten
VÖ: 14. Juli 2023
Mit ihrem sechsten Longplayer "The Unknown" vollziehen die Thrasher EVILE eine kleine musikalische Kehrwende: Während die Engländer auf dem Vorgänger "Hell Unleashed" noch aufs Gas getreten haben wie seit ihrem Debüt "Enter The Grave" nicht mehr, regiert auf "The Unknown" jetzt wieder größtenteils stampfendes bis schleppendes Midtempo.
Natürlich könnte man zum Vergleich Midtempo-Songs von Underground-Bands wie Perzonal War, Psycho Side, Xentrix zu "Kin"-Zeiten oder teilweise auch Untertow anführen. Vereinfacht gesagt, lässt die Hälfte der Songs auf "The Unknown" jedoch immer irgendwie Erinnerungen an gute alte Metallica-Stampfer wie "Harvester Of Sorrow" oder "The Thing That Not Should Be" aufkommen.
Das liegt natürlich auch Sänger und Leadgitarrist Ol Drake, der mit seinem kantigen, teilweise aber auch melodiösen Gesangsstil einem James Hetfield oder dem alten Xentrix-Sänger Chris Astley doch oft sehr nahe kommt.
EVILE jetzt pauschal als Metallica- oder Xentrix-Kopie abzutun, täte der Band allerdings absolut Unrecht. Dafür sind die Songs an und in sich wiederum zu eigenständig. Beste Beispiele sind die bisherigen Videoauskopplungen 'The Unknown' und 'Reap What You Sow' oder auch die tolle Halbballade 'When Mortal Coils Shed' mit ihrer Paradise-Lost-artigen Melancholie und Trouble-ähnlichen Leads.
Ach ja, mit dem starken 'Sleepless Eyes' und dem leider nicht so ganz so zwingenden Rausschmeisser 'Balance Of Time' bringen EVILE dann immerhin doch noch zwei lupenreine Uptempo-Thrasher, die das Album etwas abwechslungsreicher machen.
Fazit: Beim Anhören macht "The Unknown" trotz (oder gerade wegen?) der oben angesprochenen Reminiszenzen jedesmal richtig Spaß und hat viele tolle Momente, auch wenn kein Song so richtig hängenbleibt. Fans der genannten Bands sollten unbedingt mal ein Ohr riskieren und gerne noch einen Punkt auf meine Bewertung draufpacken.
Joe Nollek vergibt 7,5 von 10 Punkten