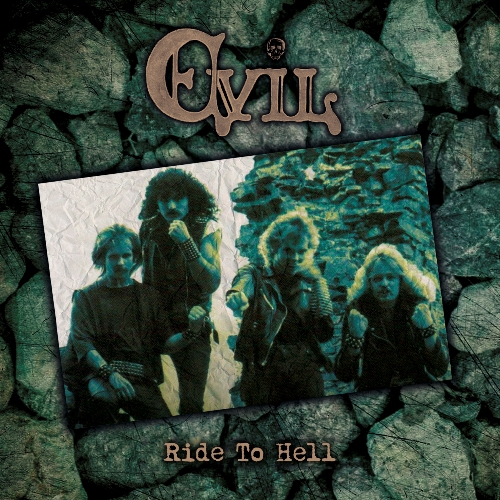 Spieldauer: 39:17 Minuten
Nachdem Mighty Music kürzlich erst den Re-Release von "Evil's Message' in die Regale wuchteten schieben sie jetzt eine Compilation der dänischen Kult Metaller EVIL nach.
Auf "Ride To Hell" gibt es das 1983er 3-Track Demo der Dänen mit dem Speed Banger 'Evil', dem zwischen schleppenden und Mid Tempo wechselnden 'Son Of A Bitch" und dem Up Tempo Banger 'Ride To Hell' mit seinem hymnischen Part. Gerade erstes und letzteres sind zwei richtig geile Tracks, die zwar im typisch rumpeligen achtziger Jahre Produktions-Charme daher kommen, aber Klasse haben.
Danach folgen dann noch fünf Live Tracks, die 1985 in Kopenhagen aufgenommen worden sind. Hierbei bestechen vor allem die schnellen 'Always Be Behind', 'Kill Your Woman In Bed' und das abschließende 'Where You Belong'.
Auch diese Compilation beweist, dass EVIL eine der frühen Speed Bands waren und sich im zeitgenössischen Rahmen wahrlich nicht verstecken müssen. Die Scheibe gibt es wahlweise in verschiedenen Vinyl Farben und als CD. Wer sich einen gelungenen Einblick in die damalige europäische Szene verschaffen möchte, der sollte an EVIL nicht einfach vorbei gehen.
Ludwig Lücker vergibt 8 von 10 Punkten