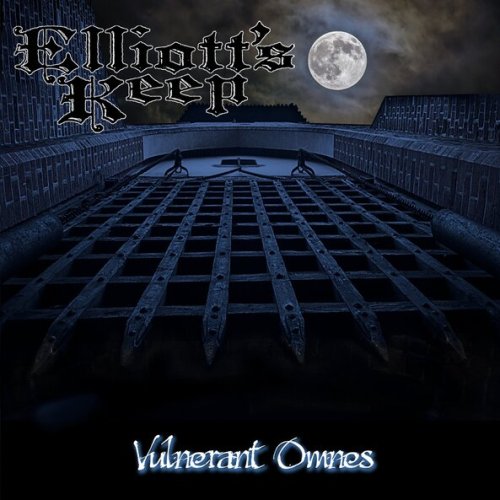 ELLIOTT'S KEEP
Titel: VULNERANT OMNES
Spieldauer: 44:25 Minuten
VÖ: 30. August 2022
Ich muss hiermit öffentlich gestehen, dass mir die aus dem texanischen Dallas stammenden ELLIOTT'S KEEP bisher unbekannt waren, und das ungeachtet der Tatsache, dass es sich bei "Vulnerant Omnes" um den bereits fünften Longplayer der Band handelt, der mit etwas Verspätung den Weg aus den United States of A zu mir gefunden hat.
Allerdings spielt das Trio auch nicht den "üblichen", von mir durchaus verehrten Texas Metal. Zwar haben auch ELLIOTT'S KEEP eine progressive Ader, mischen diese aber hauptsächlich mit Elementen aus dem Doom Metal, aber auch dem traditionellen Bereich und vereinzelt sogar auch dem Death Metal.
Dies ergibt alles andere als das sogenannte "Easy Listening". Zwar instrumental hochwertig fehlt dennoch das ein oder andere Mal etwas der rote Faden. Als Anspieltipps kann ich euch die schleppende Walze 'Vanguard Of despair' und das im Mid Tempo groovende, leicht hymnische 'Et Sanguinum' ans düstere Herz legen.
Alles-Hörer und Sabaton Fans können getrost weg hören, wer allerdings ein Herz für recht eigenständigen Doom hat, der sollte ELLIOTT'S KEEP mal checken.
Ludwig Lücker vergibt 7 von 10 Punkten